Sp3. Is jazz dying?
---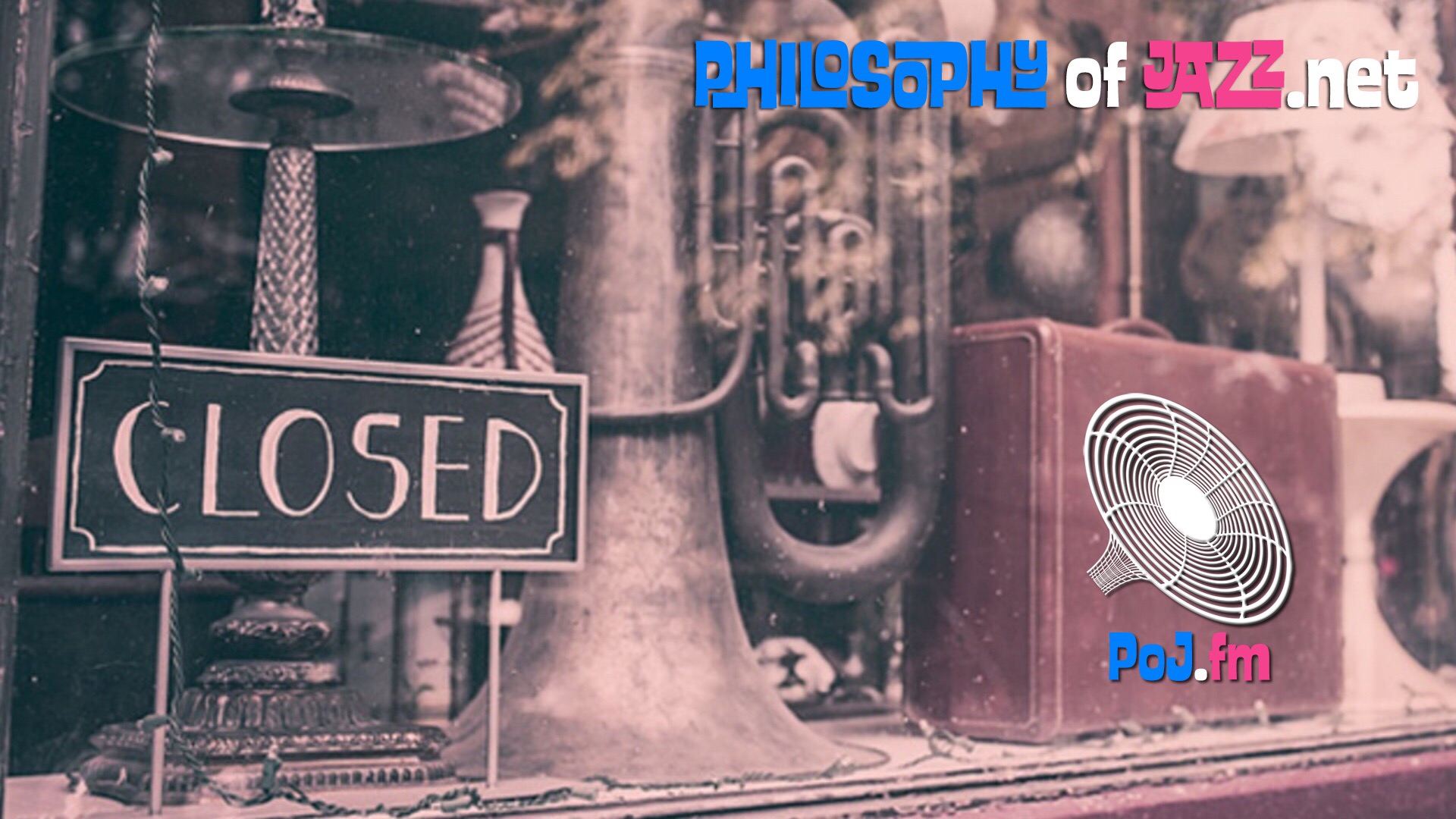 ---
In "Jazz Has Got Copyright Law and That Ain't Good" the Harvard Law Review[1] author(s) justify the claim that jazz is dying:
"Jazz is in trouble. Even if the music is not dead, "a lot of people think jazz is dying." Efforts at diagnosis and attempts to revive the music are difficult because it faces a complicated predicament: the music is suffering both popularly and creatively. Jazz's fall from popularity has been well-documented. Jazz now accounts for less than three percent of total record sales. It does not dominate or dictate pop culture as it once did, and its primary outlet is the small jazz club. To make matters worse, the music seems to be attracting an older following: the median age of those attending jazz events in 1992 was thirty-seven, and by 2002 it had risen to forty-three. Jazz musicians are no longer celebrities, lauded for their genius and inventiveness. Rather, they "are scarcely recognised by anyone outside the hard-core coterie of followers.""
"The goal of this Note is to show that, while copyright law may not have caused the precipitous end of jazz as a commercially viable and ever-innovative music, it will not stop jazz's descent with its ill-fitting doctrines. This Note assumes that jazz is a "useful Art" worth protecting and promoting, and argues that those creating and deciding copyright law have failed to meet their constitutional charge "[t]o promote the Progress of ... [this] useful Art." The current copyright scheme discourages jazz creation, provides scant protection for the improvised material and performances of jazz musicians, and diverts royalties and performance fees away from the musicians who deserve them. By privileging the composers of the simple underlying tunes that comprise the vocabulary of the jazz language, copyright discourages vital reinterpretation. Finally, through a strained conception of authorship and originality that diverts copyright protection and benefits away from deserving musicians, copyright discourages young musicians from pursuing jazz."
---
---
---
↑

Harvard Law Review, "Jazz Has Got Copyright Law And That Ain't Good," April, 2005. (118 Harv. L. Rev. 1940).