We are inviting you as a primary speaker to the inaugural Jazz & Philosophy Intermodal Conference (JPIC) 2017 at La Posada Hotel & Gardens in Winslow, AZ on May 5-7 (Fri-Sun), 2017.
The primary purpose of the Jazz & Philosophy Intermodal Conference is to promote philosophical investigations related to jazz. You can see what some of these issues are by going on the editable Wiki website: PhilosophyOfJazz.net or poj.fm (same website but easier to type).
The conference runs Friday night through Sunday morning at the La Posada Hotel & Gardens in Winslow, AZ. You can travel by Amtrak train from anywhere in the U.S. to La Posada's back door. It is a restored railway hotel.
Jointly sponsoring the conference are the Northern Arizona University (NAU) Philosophy department and the NAU School of Music, together with our partners and hosts at La Posada, Allan Affeldt and his wife, renowned artist Tina Mion. Other support comes from Philosophy in the Public Interest at NAU and the Winslow Art Trust.
On Friday night, Dr. Paul Rinzler, Director of Jazz Studies at California Polytechnic State University, gives the keynote address opening the conference. Dr. Rinzler in his 2008 book The Contradictions of Jazz considers the oppositions he sees as inherent to jazz, as well as philosophical issues that arise from considering mistakes in jazz performance and the challenge of perfection.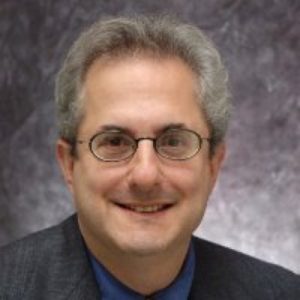 Saturday morning, Dr. Martin E. Rosenberg, Research Associate for The New Centre For Research and Practice, presents "Between Memory and Creativity: The Neuroscience of Time Cognition During Jazz Improvisation." Dr. Rosenberg has been writing about embodied and distributed cognition in relation to all the arts for 25 years. Since 2010, Martin has written scholarly articles on cognition and jazz with many available at academia.edu.
Later that morning, Dr. Andrew Kania, philosopher at Trinity University in San Antonio, TX and expert in the ontology of jazz explains his views on the best way to conceptualize works of music and jazz performances.
In the early afternoon, philosopher Dr. Steve Odin, from the University of Hawaii at Manoa and an expert on Japanese philosophy, explains how jazz relates to the Lotus Sutra, Nichiren Buddhism & Tendai Philosophy as found in the works of Herbie Hancock and Wayne Shorter.
Philosopher from the University of Victoria, Dr. James O. Young has written on the metaphysics of jazz. He brings his experience and knowledge from many areas of philosophy including much work in aesthetics and the philosophy of music, as well as foundational issues in ontology and epistemology.
On Friday and Saturday nights there are live jazz jams with professional musicians, including many of the conference's participants, as well as nearby students of jazz.
Any questions you have regarding the conference we would be happy to answer. We provide complete conference details and speaker profiles at the conference's website at http://jpic.fm.
If we hear back from you that you would like to participate in this year's Inaugural Jazz and Philosophy Intermodal conference 2017 (JPIC) by October 21, 2016 (Friday), then we would be excited to include you in this first year's program. If you have an interest in the conference, but due to prior constraints cannot make a commitment for this coming year (May 2017), then we hope you might consider participating at JPIC 2019 at Orange Coast College in Costa Mesa, CA.
Sincerely,
Dr. David C. Ring, co-chair JPIC (Jazz & Philosophy Intermodal Conference)
Orange Coast College Philosophy (retired 2015)
Founder of PhilosophyOfJazz.net / poj.fm
dr.davidcring@gmail.com
562 335-5107
Dr. George Rudebusch, co-chair JPIC
Northern Arizona University Philosophy Department
george.rudebusch@nau.edu
Dr. Charles Otwell, co-chair JPIC
Orange Coast College Philosophy Department
cotwell@occ.cccd.edu
Jazz: a powerful force for creativity and freedom.