Ep22*. Has jazz produced any musical works equaling the best of classical music
---
Introduction
Whether there are any jazz compositions or performances that equal the best of Western classical music is not the same question as whether it is possible for there to exist any jazz as great as the best Western classical music.
The differences between the two questions concerns not actual jazz works, but possible jazz works that are equally as great as the best of classical music.
To the first question, one way to try to answer it in the affirmative, is to supply actual examples, then defend them as being as great as the best of Western classical music. Actual examples of great jazz equal to great classical music are proposed below.
In the following quotation, drama critic at the Wall Street Journal Terry Teachout (1956–2022)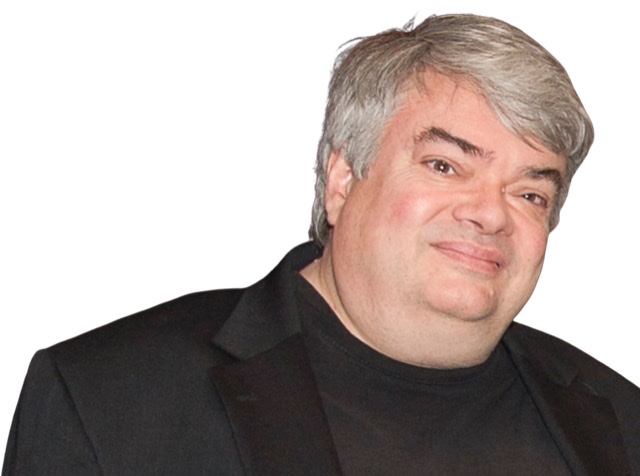 (Commentary's critic-at-large and the author of Satchmo at the Waldorf, a one-man play about Louis Armstrong) claims about the best of classical music that "it is self-evident that in any direct comparison between the two musics, jazz must necessarily come up short."

Teachout claims this when comparing jazz with classical music, and he quotes Marxist historian and jazz author, Eric Hobsbawm (1917–2012) in support.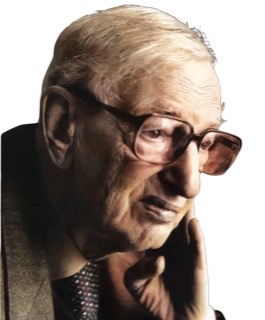 Teachout writes:
"Beyond this, it seems to me self-evident that in any direct comparison between the two musics, jazz must necessarily come up short. The Marxist historian Eric John Ernest Hosbawm (1917–2012), [writing under the pseudonym of Francis Newton (named after Frankie Newton (1906–1954)] "who has (surprisingly enough) written penetratingly about jazz, discussed this problem in his 1959 book, The Jazz Scene:




Jazz is little music and not big music, in the same sense as lyrics are little poetry and epics big poetry. . . . Limitation of scope and relative smallness of scale do not make an art less good or true or beautiful. They do, however, put certain artistic achievements out of its reach. . . . If we ask: has jazz produced anything like the Beethoven Ninth, or the Bach B-Minor Mass, or Don Giovanni, the answer must be a flat no.


But it is no less evident that within its admittedly narrow compass, jazz at its best is one of the most expressive forms of music that Western culture has yet produced. And while comparisons with classical music must be made with extreme caution, surely it is safe to say that such recordings as "West End Blues," "Ko-Ko," or "Parker's Mood" embody the profoundest of human emotions no less truly than a Schubert song or a Chopin nocturne. I therefore feel secure in predicting that the recorded masterpieces of jazz's first century—many of which are to be found in this list—will continue to be heard and enjoyed so long as music itself retains its hold on our hearts and minds."[1] (bold not in original)
One of the philosopher's responsibilities here is to argue in favor, or against, what criteria should be used to determine greatness.
Just as an example, if we use as our standard of greatness how a single person judges an experience she, he, or they had of hearing a performance, then jazz could be rated as a more profound musical experience than having heard a great classical music. Under these criteria, if personal subjective satisfaction or appreciation is the criteria used for determining greatness, then it would no longer be 'self-evident' that classical music always wins.
Upon what basis might Terry Teachout have believed the superiority of classical music over jazz to be 'self-evident'? Two theories defending self-evidence come to mind. It might be that the best of classical music is superior to any actual jazz performances or recordings because there are no actual candidates that have been discovered that can compare to the best of classical music. The analogy would be comparing any tricycles to a Formula One Ferrari race car for speed and handling on a closed race track. One could believe it is self-evident that given the criteria of speed and handling which type of vehicle would always win.
But this is not true for any actual race. The Ferrari could always break down while the tricyclist presses on and ends up winning the race, as we know from Aesop's fable of the tortoise and the hare.
Furthermore, if the Ferrari versus tricycle question is investigated relative to possibilities, then there appears no reason why a motorized tricycle, which is still a tricycle, could not in principle be equal or greater than any Ferrari in both speed and handling. For example, suppose the Ferrari tops off its speed at 300 kilometers per hour and has a cornering power of .84G of Lateral Acceleration/Cornering Power. Given these limitations of the Ferrari, a possible tricycle only has to go faster, say 350 kph with a superior cornering power of .90G. Hence, a possible tricycle could be superior to a 2022 Formula One Ferrari, in theory. We know that winning tricycle is possible if we know the concept of a tricycle with that speed and cornering number is not self-contradictory, which it does not appear to be contradictory.
---
---
Which classical music pieces does Marxist historian and jazz author Eric Hobsbawm believe that no jazz musical work could ever compare? He lists these three: Beethoven's Ninth Symphony, or the Bach B-Minor Mass, or Mozart's Don Giovanni.
(Objection 1):

Surprisingly, Teachout cautions anyone from comparing classical music with jazz,

"while comparisons with classical music must be made with extreme caution,"

but does it anyway and not just in any wishy-washy manner. Teachout has already asserted that no jazz work can compare in musical greatness to the best classical music pieces.
(Objection 2):

The claim of self-evidence can only be based upon one or both of two factors. The two factors are labeled (F1) and (F2).
(F1) There are currently no actual examples of any jazz musical works, either performed, recorded, or composed that are as great as the best Western classical musical works.
(F2) There are inherent limitations to the musical features of any musical compositions using a jazz format compared to what is available for classical music compositions.
Philosophers need to investigate whether (F1) or (F2) are true. An investigation of (F1) is done below at PoJ.fm's Ep22. Has jazz produced any musical works equaling the best of classical music?#Examples of jazz fusion with classical music
The answer to the second question posed by (F2) is investigated at PoJ.fm's Ep22. Can jazz have any musical works or performances equaling the best of Western classical music?
Suppose that a jazz piano player plays a complete jazz version containing outstanding jazz improvisations of Beethoven's Ninth Symphony. Would we now have a jazz musical work equal to Beethoven's Ninth Symphony?
Presumably, one can argue the answer to that question both ways with "Yes" and "No." The yes answer is that the jazz version must be as great as Beethoven's Ninth Symphony since it is a performance of that very Ninth symphony. How could it be any less great than the Ninth symphony since it is the Ninth Symphony done as a jazz version?
What reasons are there to conclude the jazz version of the Ninth is not as great a musical work as Beethoven's original composition? One could claim that the degree of greatness being compared is not between two performances of the Ninth Symphony, but rather what we must be comparing is between the musical characteristics of different compositions, but not performances of those compositions. The comparisons of greatness must be between compositions (a musical work) where one is jazz and one is classical music.
We already know that two different performances of the same classical music work by two different orchestras (or even the same orchestra on different occasions) could be unequal in ther musical values. For ease of reference, call the two occasions of classical musical performance of the same composition, and for our purposes, let us keep it performances of Beethoven' Ninth Symphony, the A version and the B version. What possible differences in musical excellences might differ between A and B?
In the A performance, one of the musicians could possibly play a bad or wrong note by mistake. This is acknowledged as a flaw. However, even though there were no wrong notes played in the B version, critics could still claim the A version with its one wrong note is an overall superior performance of the Ninth symphony because of many factors such as the use of better dynamics found in A. The soft sections are softer and the loud sections are louder and these contrasts some critics might find enhances their overall enjoyment of the A performance over the B version.
---
---
---
What musical features make Beethoven's Ninth symphony great music?
There is a general consensus rating the Ninth symphony either a great, or possibly, the greatest musical work, in the Western canon of music.
"Beethoven's "Ninth Symphony" is arguably the best symphony ever written, bringing us the well-loved final movement of "An die Freude" or "Ode to Joy" (a poem by Friedrich Schiller). The first three movements featured the Piedmont Symphony Orchestra masterfully led by Conductor Glenn Quader. Quader's animated conducting displayed the strength of the piece. Beethoven's dramatic vision for his ninth symphony remains as powerful today as when it was originally created. The final fourth movement, featuring four soloists, chorale and orchestra, was an exciting finish to the performance."[2]

(bold not in original)
"Ludwig van Beethoven's revolutionary Ninth Symphony is, without question, one of the greatest works in the classical repertoire.


"The Ninth is the culmination of Beethoven's genius," says Classic FM composer and Beethoven expert, John Suchet.


"He uses solo voices in a symphony for the first time, setting the words of Schiller's poem "An die Freude." It is the longest and most complex of all his symphonies, which we may regard it as the pinnacle of his achievement, because it is his last symphony—but he was working on his Tenth when he died."

For almost 200 years, the famous hymnal theme to this symphony's finale—the 'Ode to Joy'—has symbolised hope, unity and fellowship—across borders and through conflicts."[3] (bold not in original)
What are some of the then special features of the Ninth Symphony?
"The symphony was remarkable for several reasons. It was longer and more complex than any symphony to date and required a larger orchestra. But the most unique feature of "The Ninth" was that Beethoven included chorus and vocal soloists in the final movement. He was the first major composer to do this in a symphony."[4]

(bold not in original)
Tom Service's symphony guide, "Symphony guide: Beethoven's Ninth ('Choral')," is subtitled "what is arguably the central artwork of Western music, the symphony to end all symphonies."
Yet the Ninth, while generally acknowledged as one of the greatest achievements in Western (classical) music, has not been without its detractors.
"Nicholas Cook puts it well: "Of all the works in the mainstream repertory of Western music, the Ninth Symphony seems the most like a construction of mirrors, reflecting and refracting the values, hopes, and fears of those who seek to understand and explain it . . . From its first performance [in Vienna in 1824] up to the present day, the Ninth Symphony has inspired diametrically opposed interpretations." Those interpretations include those earlier listeners and commentators who heard and saw in it evidence that Beethoven had lost it compositionally speaking; that the piece, with its incomprehensible scale, nearly impossible technical demands, and above all its crazily utopian humanist idealism in the choral setting of Friedrich Schiller's "Ode to Joy" in its last movement, amounted to madness."[5]

(bold not in original)
---
---
Jazz candidates for equal greatness compared to the best Western classical music
To rival Beethoven's 9th symphony as either a composition, as a performance, or both, what properties must a jazz candidate have?
---
Could jazz have similar expansions to a larger musical group as Beethoven did for classical music? Yes, jazz can and has done this. Here are three examples revealing the possibilities for jazz of expanding its scale and scope along the lines of Beethoven's orchestral expansion. The three examples are:

🌠 Mitch Glickman's (director of the 68 member) Symphonic Jazz Orchestra, and


🌠 Wynton Marsalis's (b. 1961) "All Rise."
---
Kamasi Washinton's "The Epic"
Kamasi Washington's (b. 1981) "The Epic" (2015),
has at least thirty-seven musicians playing on some of the tracks. The album won numerous awards as shown in the table below. Click on any ranking number to go to its source.

At the website Pitchfork, reviewer Seth Colter Walls gives "The Epic" an 8.6 out of a ten score and he supplies some of his reasoning in the next paragraph.
"Kamasi Washington, a member of the studio band that composed "To Pimp a Butterfly," has released a triple-album set that functions as an extravagant love letter to (among other things): soul jazz, John Coltrane (various periods), and 1970s fusion leaders like Miles Davis and Weather Report. It's a large and generous canvas, with the feel of a generational intervention."[6]

(bold not in original)
The album liner notes includes this description of the album.
"The story "The Epic" tells, without words but rather though some combination of magic, mastery, and sheer force of imagination, the story of Kamasi Washington and the Next Step and their collective mission: to remove jazz from the shelf of relics and make it new, unexpected, and dangerous again."[7]

(bold not in original)
---
Mitch Glickman's 68 member Symphonic Jazz Orchestra
Mitch Glickman's (director of the 68 member) Symphonic Jazz Orchestra (SJO)]
"Debuting in 2002, the 68-member Symphonic Jazz Orchestra (SJO) is a unique hybrid ensemble dedicated to blending the worlds of jazz and classical music. The ensemble has performed throughout Southern California at such venues as the Richard & Karen Carpenter Performing Arts Center, Royce Hall (UCLA), Walt Disney Theater (CalArts) and Marsee Auditorium.

Soloists joining the Symphonic Jazz Orchestra have included Grammy Award winning performers including George Duke, Dave Grusin, Christian McBride, Raul Midon, Jane Monheit, Lee Ritenour, Chris Brubeck, Luciana Souza, Ernie Watts, The Yellowjackets and Miguel Zenon. The SJO's acclaimed recording "Looking Forward, Looking Back" includes two commissioned works by George Duke and Lee Ritenour, along with George Gershwin's classic "Rhapsody in Blue.""[8] (bold not in original)

(Mitch Glickman with his back turned conducting while Christian McBride plays bass front left and electric guitarist Lee Ritenour is at front right.)

The SJO often plays commissioned innovative symphonic jazz compositions, as they just performed on September 18, 2022 at the Carpenter Center on the California State University Long Beach campus. At this concert the orchestra played three compositions developed for the SJO: The program began with George Duke's "Festival" followed by two world premieres by composers Jihye Lee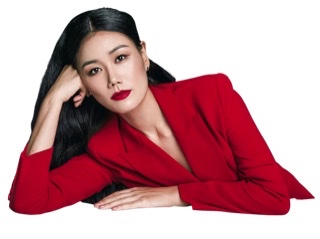 and
Remy LeBoeuf
who performs as the alto sax soloist. The concert blended jazz, classical and Brazilian influences.
---
Wynton Marsalis's "All Rise"
Wynton Marsalis's (b. 1961) "All Rise."
---
Duke Ellington's compositions
"ALL-DUKE ELLINGTON PROGRAM" by Todd Stoll.
---

(A composite of spiral galaxies with photographic credit going to: ESA/Hubble & NASA, (Acknowledgement: Flickr user Det58), NASA's Goddard Space Flight Center, NASA's Marshall Space Flight Center, and the European Space Agency) with PoJ.fm logos added.
---
Examples of jazz fusion with classical music
In the past, some composers have put together a musical program combining jazz with classical components. One name for this approach has been termed Third Stream, a label provided by Gunther Schuller (1925–2015).
---
NOTES