Ep23.* Can jazz have any musical works or performances equaling the best of Western classical music
---
Introduction

[

edit

]
Whether there are any jazz compositions or performances that equal the best of Western classical music is not the same question as whether it is possible for there to exist any jazz as great as the best classical music.
The differences between the two questions concerns not actual jazz works, but possible jazz works that are equally as great as the best of classical music.
To the first question, one way to try to answer it in the affirmative, is to supply actual examples, then defend them as being as great as the best of Western classical music. Actual examples of great jazz equal to great classical music are discussed at PoJ.fm's Ep22. Has jazz produced any musical works equaling the best of classical music?
In the following quotation, drama critic at the Wall Street Journal Terry Teachout (1956–2022)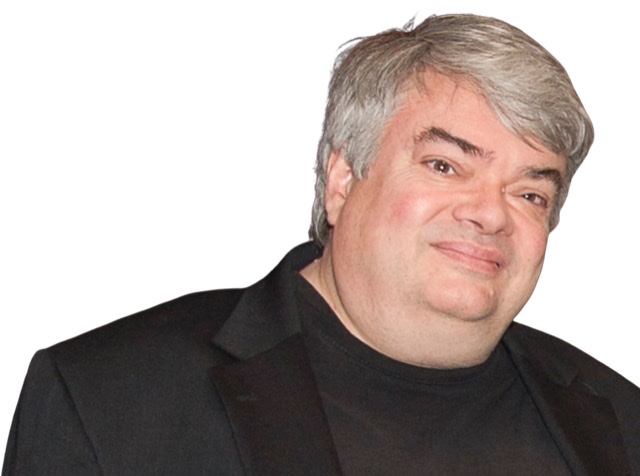 (Commentary's critic-at-large and the author of Satchmo at the Waldorf, a one-man play about Louis Armstrong) claims about the best of classical music that "it is self-evident that in any direct comparison between the two musics, jazz must necessarily come up short." (bold and bold italic not in original)

Teachout claims this when comparing jazz with classical music, and he quotes Marxist historian and jazz author, Eric John Ernest Hosbawm (1917–2012), in support.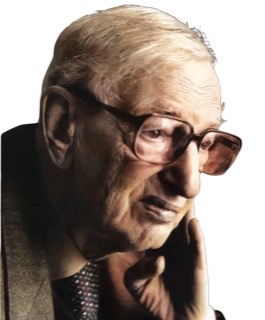 Teachout writes:
"Beyond this, it seems to me self-evident that in any direct comparison between the two musics, jazz must necessarily come up short. The Marxist historian Eric Hosbawm, "who has (surprisingly enough) written penetratingly about jazz, discussed this problem in his 1959 book, The Jazz Scene:




Jazz is little music and not big music, in the same sense as lyrics are little poetry and epics big poetry. . . . Limitation of scope and relative smallness of scale do not make an art less good or true or beautiful. They do, however, put certain artistic achievements out of its reach. . . . If we ask: has jazz produced anything like the Beethoven Ninth, or the Bach B-Minor Mass, or Don Giovanni, the answer must be a flat no.


But it is no less evident that within its admittedly narrow compass, jazz at its best is one of the most expressive forms of music that Western culture has yet produced. And while comparisons with classical music must be made with extreme caution, surely it is safe to say that such recordings as "West End Blues," "Ko-Ko," or "Parker's Mood" embody the profoundest of human emotions no less truly than a Schubert song or a Chopin nocturne. I therefore feel secure in predicting that the recorded masterpieces of jazz's first century—many of which are to be found in this list—will continue to be heard and enjoyed so long as music itself retains its hold on our hearts and minds."[1] (bold not in original)
One of the philosopher's responsibilities here is to argue in favor, or against, what criteria should be used to determine greatness.
Just as an example, if we use as our standard of greatness how a single person judges an experience she, he, or they had of hearing a performance, then jazz could be rated as a more profound musical experience than having heard a great classical music. Under these criteria, if personal subjective satisfaction or appreciation is the criteria used for determining greatness, then it would no longer be 'self-evident' that classical music always wins.
Upon what basis might Terry Teachout have believed the superiority of classical music over jazz to be 'self-evident'? Two theories defending self-evidence come to mind. It might be that the best of classical music is superior to any actual jazz performances or recordings because there are no actual candidates that have been discovered that can compare to the best of classical music. The analogy would be comparing any tricycles to a Formula One Ferrari race car for speed and handling on a closed race track. One could believe it is self-evident that given the criteria of speed and handling which type of vehicle would always win.
But this is not true for any actual race. The Ferrari could always break down while the tricyclist presses on and ends up winning the race, as we know from Aesop's fable of the tortoise and the hare.
Furthermore, if the Ferrari versus tricycle question is investigated relative to possibilities, then there appears no reason why a motorized tricycle, which is still a tricycle, could not in principle be equal or greater than any Ferrari in both speed and handling. For example, suppose the Ferrari tops off its speed at 300 kilometers per hour and has a cornering power of .84G of Lateral Acceleration/Cornering Power. Given these limitations of the Ferrari, a possible tricycle only has to go faster, say 350 kph with a superior cornering power of .90G. Hence, a possible tricycle could be superior to a 2022 Formula One Ferrari, in theory. We know that a winning tricycle is possible if we know the concept of a tricycle with that speed and cornering number is not self-contradictory.
---
Which classical music pieces does Marxist historian and jazz author Eric Hobsbawm believe that no jazz musical work could ever compare? He lists these three: Beethoven's Ninth Symphony, or the Bach B-Minor Mass, or Mozart's Don Giovanni.
(Objection 1):

Surprisingly, Teachout cautions anyone from comparing classical music with jazz,

"while comparisons with classical music must be made with extreme caution,"

but does it anyway and not just in any wishy-washy manner. Teachout has already asserted that no jazz work can compare in musical greatness to the best classical music pieces.
(Objection 2):

The claim of self-evidence can only be based upon one or both of two factors. The two factors are labeled (F1) and (F2).
(F1) There are currently no actual examples of any jazz musical works, either performed, recorded, or composed that are as great as the best Western classical musical works.

(F2) There are inherent limitations to the musical features of any musical compositions using a jazz format compared to what is available for classical music compositions.
Philosophers need to investigate whether (F1) or (F2) are true. An investigation of (F1) is done at PoJ.fm's Ep22. Has jazz produced any musical works equaling the best of classical music?
The answer to the second question posed by (F2) is investigated at PoJ.fm's Ep23. Can jazz have any musical works or performances equaling the best of Western classical music?#Could any possible jazz composition or performance have the equivalent of the musical factors that makes Beethoven's Ninth symphony great?
Suppose that a jazz piano player plays a complete jazz version containing outstanding jazz improvisations of Beethoven's Ninth Symphony. Would we now have a jazz musical work equal to Beethoven's Ninth Symphony?
Presumably, one can argue the answer to that question both ways with "Yes" and "No." The yes answer is that the jazz version must be as great as Beethoven's Ninth Symphony since it is a performance of that very Ninth symphony. How could it be any less great than the Ninth symphony since it is the Ninth Symphony done as a jazz version?
What reasons are there to conclude the jazz version of the Ninth is not as great a musical work as Beethoven's original composition? One could claim that the degree of greatness being compared is not between two performances of the Ninth Symphony, but rather what we must be comparing is between the musical characteristics of different compositions, but not performances of those compositions. The comparisons of greatness must be between compositions (a musical work) where one is jazz and one is classical music.
We already know that two different performances of the same classical music work by two different orchestras (or even the same orchestra on different occasions) could be unequal in their musical values. For ease of reference, call the two occasions of classical musical performance of the same composition, and for our purposes, let us keep it performances of Beethoven' Ninth Symphony, the A version and the B version. What possible differences in musical excellences might differ between A and B?
In the A performance, one of the musicians could possibly play a bad or wrong note by mistake. This is acknowledged as a flaw. However, even though there were no wrong notes played in the B version, critics could still claim the A version with its one wrong note is an overall superior performance of the Ninth symphony because of many factors such as the use of better dynamics found in A. The soft sections are softer and the loud sections are louder and these contrasts some critics might find enhances their overall enjoyment of the A performance over the B version.
---

(Photo by Giuseppe Cacace/Agence France-Presse/Getty Images)
(Musical instruments and PoJ.fm logos added)
---
Is jazz necessarily little music?

[

edit

]
Hobsbaum claims "Jazz is little music and not big music, in the same sense as lyrics are little poetry and epics big poetry . . . . Limitation of scope and relative smallness of scale do not make an art less good or true or beautiful. They do, however, put certain artistic achievements out of its reach."[1] (bold not in original)
Let's consider these points in turn. First, calling anything little tends to belittle it. Any negative characterization of jazz is potentially prejudicial when making evaluations. Are lyrics little poetry and epics big poetry? Not if you write lyrics for a really long song, or you find a short epic poem.
The Iliad and the Odyssey are both considered epic poetry because of their length and also because the lines of the poem have been written down so that they can be read as literature. Bob Dylan's lyrics won the Nobel Prize for literature "for having created new poetic expressions within the great American song tradition." It has been established by scholars[2] that the Iliad and Odyssey were originally oral recitations and often done by an aoidos, who in ancient times was a singer. If a singer was singing the stanzas from the Iliad and the Odyssey, then these can be considered to be lyrics. Therefore, lyrics can be considered as epic as epic poetry since it was epic poetry.
Let's analyze what Hobsbawm's reasons are for believing that jazz is 'little music.' He gives as his reasons that jazz has "limitation of scope and relative smallness of scale." It is these two factors of limited scope and scale that prevents jazz from ever equaling the greatness of Beethoven's 9th symphony. But is it true that jazz inherently has these limitations?
No, it is not true! Jazz has the same potential in scope and scale as orchestral classical music since jazz can have an orchestral size orchestra equaling or even surpassing any given actual ordinary level size orchestra of less than 150 musicians. In Third Stream music the jazz musicians are typically performing together with a regular orchestra.
---
---
What is the size of a symphony orchestra?

[

edit

]
How big are typical size orchestras? Many large classical orchestras can have over one hundred musicians playing in them; some have played together with one-hundred fifty musicians. Typically, orchestras fall under three nomenclatures: chamber, symphonic, or philharmonic.
In the next two paragraphs, it is explained how orchestras grew in size and expanded their timbral palate with the inclusion of newly developed musical instruments developed during and after the 18th century.
"At its most basic, an orchestra is a large instrumental ensemble that contains sections of string, brass, woodwind, and percussion instruments. The orchestra grew throughout the 18th and 19th centuries, but then changed very little in composition during the course of the 20th century. The writing of the prominent composers of each historical period determined the "standard" size and make-up of that particular period. A smaller-sized orchestra (forty to fifty musicians or fewer) is called a chamber orchestra. A full-size orchestra (eighty to one hundred musicians or more) may be called a symphony orchestra. A philharmonic orchestra does not indicate any difference from a symphony orchestra, but can be useful to distinguish different ensembles based in the same city (for instance, the London Symphony Orchestra and the London Philharmonic Orchestra).


The instrumentation requirements of orchestras became somewhat standardized in the Classical Period (1750–1820), based on the compositional habits of the most prominent composers of the period (Haydn, Mozart, Beethoven), which were in turn largely influenced by the possibilities of the instruments available to them. For example, the Baroque orchestra you hear on the SNS Baroque Series does not typically employ clarinets, as it was not invented until around the turn of the 18th century. The 19th century woodwind section also saw an expansion in the number and types of instruments, with increasing use of the piccolo flute, the English horn, the bass clarinet, and the contrabassoon. Valves for brass instruments were not invented until the early 19th century, at which point there was a rapid growth in both the number and the prominence of trumpets and horns, beginning primarily with the works of Hector Berlioz. With the rise of the rest of the brass section and the invention of the tuba, the trombone found a regular home in the symphony orchestra, whereas its use was previously limited primarily to liturgical settings. As the number of woodwind, brass, and percussion instruments increased, the size of each string section also increased in order to balance the output of the different sections of the orchestra."[3] (bold not in original)
At Wikipedia: Classical music#Romantic informs us about the history of instrumental expansion of a symphonic orchestra. A perhaps important note is that saxophones did not become section instruments but rather were reserved for soloist roles.
"The families of instruments used, especially in orchestras, grew larger; a process that climaxed in the early 20th century with very large orchestras used by late romantic and modernist composers. A wider array of percussion instruments began to appear. Brass instruments took on larger roles, as the introduction of rotary valves made it possible for them to play a wider range of notes. The size of the orchestra (typically around 40 in the Classical era) grew to be over 100. Gustav Mahler's 1906 "Symphony No. 8," for example, has been performed with over one hundred fifty instrumentalists and choirs of over four hundred. New woodwind instruments were added, such as the contrabassoon, bass clarinet and piccolo and new percussion instruments were added, including xylophones, snare drums, celestas (a bell-like keyboard instrument), bells, and triangles, large orchestral harps, and even wind machines for sound effects. Saxophones appear in some scores from the late 19th century onwards, usually featured as a solo instrument rather than as in integral part of the orchestra."[4]

(bold not in original)
An orchestra is defined as a large instrumental ensemble combining instruments from different musical instrument families, including:
bowed string instruments such as the violin 🎻, viola, cello, and double bass.
brass instruments such as the horn, trumpet 🎺, trombone, cornet, and tuba.
percussion instruments such as the timpani, snare drum 🥁, bass drum, cymbals, triangle, tambourine, and mallet percussion instruments, such as a glockenspiel each grouped and typically rehearsed in sections.
other musical instruments such as the piano 🎹, harpsichord, and celesta may sometimes appear in a fifth keyboard section or may stand alone as soloist instruments, as may the concert harp and, for performances of some modern/postmodern compositions, electronic instruments and guitars 🎸.
---
What is the size of the world's biggest orchestra?

[

edit

]
As of 2013, the Queensland Music Festival out of Brisbane, Queensland, Australia 🇦🇺 held the official Guinness World Records title for the 'Largest Orchestra' and The Australian Book of Records title for the 'Largest Brass Ensemble', 'Largest Woodwind Ensemble', 'Largest Clarinet Ensemble' and 'World's Largest Orchestra'. The orchestra was conducted by the Queensland Music Festival Artistic Director and multi-instrumentalist James Morrison. The World's Biggest Orchestra consisted of 7,224 musicians playing a medley of "Waltzing Matilda," "Ode to Joy," and Queen's "We Will Rock You" as part of the 2013 Queensland Music Festival held at Suncorp Stadium, Brisbane, Queensland, Australia on Saturday July 13, 2013.
See and hear the world's largest orchestra in 2013 performing in Queensland, Australia.

(Enhanced screen captures from the Queensland Music Festival 2013 Guinness World Record holder for largest orchestra at 7,224 musicians
on July 13, 2013 with the World's Largest Trumpet Ensemble with 458 trumpeters in King George Square, Brisbane, Australia
on December 10, 2013 in lower right corner)

(On screen a sixteen foot tall image of Wolf Kerschek conducting 7,548 musicians in the Frankfurt Sports stadium)
In Germany on Saturday, July 9, 2016, musicians gathered in a football stadium in Frankfurt (pictured immediately above) to play for forty-five minutes, conducted by Wolf Kerschek. Head of the RID (German Institute of Records) Olaf Kuchenbecker said that 7,548 musicians took part in the concert, over three hundred more musicians than in Brisbane, Australia, who had set the previous record in 2013.
In 2019 in St. Petersburg, Russia, the Guinness record for the largest orchestra was achieved by the Social Initiatives Fund orchestra of the Gazprom oil company. Its charity funded a performance of the Russian national anthem by 8,097 musicians, gathered from 181 orchestras and 200 supporting choirs representing various parts of the country. This was 549 more musicians than the 2016 German record.
On November 13, 2021, in Caracas, Venezuela, the Guinness record for World's Largest Orchestra was achieved by El Sistema Nacional de Orquestas y Coros Juveniles e Infantiles de Venezuela a National Institution of Youth and Children's Orchestras and Choirs of Venezuela officially with 8,573 musicians ranging in age between 12 and 77 beating the prior record by 476 musicians. This orchestra had piccolos, flutes, oboes, clarinets, horns, cornets, trumpets, trombones, tubas, and violins, among other instruments. Originally, it was claimed that over 12,000 musicians performed the "Slavonic March" (Marche Slave) by Russian composer Pyotr Ilyich Tchaikovsky (1840–1893).
---
---
Philosophical implications of world's biggest orchestra

[

edit

]
Of what significance—besides the number of musicians participating in the world's largest orchestra—does size have for an orchestra?
Talk about the sound of the world's largest orchestra. Is it better sounding and a better musical experience for the listener than a regular one hundred musicians symphonic orchestra? It is easy to doubt that a super-size orchestra improves a listener's musical enjoyment.
A relatively small chamber ensemble of just ten musicians (three violins, three violas, three cellos, and a harpsichord) can make complex music with precision and a rich, sumptuous sound, as in this video (with graphical enhancement) of the Freiburger Barockorchester (Freiburg Baroque Orchestra) performing the first movement of Johann Sebastian Bach's (1685–1750) third "Brandenburg Concerto in G major," BWV 1048.
Surprisingly, the eight thousand five hundred seventy-three musicians playing in Venezuela 🇻🇪 in 2021 do not sound all that loud, and sound well-coordinated. (Click to listen to them). Because the total sound of the world's largest orchestra—even with over 8,500 musicians—is not significantly advantageous to its performance, it reveals there are not significant sonic advantages to a super-size orchestra. No long-term professional symphonic orchestra can finance having eighty-five times more musicians than the standard size one-hundred persons orchestra, there are really only ultimately disadvantages to being super-sized.
Here is a list of the disadvantages of being a super-sized symphony orchestra:
(1) Supersized orchestras are financially unwieldy if each performer is on salary and not merely volunteering to perform for free.
(2) It is much more awkward to rehearse individual sections of a supersized orchestra because there can be hundreds and hundreds of players.
(3) With so many players, including musicians of highly varied experience levels from novices, amateurs, and professionals, the caliber of each musician is likely to be much more varied so that the overall caliber of a super-sized group is virtually guaranteed to be lower on average than in a standard professional orchestra..
(4) From the sheer size of players needing to be spread out in chairs, it can be the case that one section player at one end of a series of chairs cannot easily hear fellow section members at the farthest away seats, making it both easier to become uncoordinated with each other and more likely to mess up the overall coordinated sound.
(5) A conductor can be so far away from the supersized orchestra members in the back that he or she or they cannot even hear them. If a conductor cannot hear all of the performers then the conductor cannot help to correct any mistakes during rehearsals.
(6) It can be harder for an orchestra member to view the conductor.
(7) In comparison to a standard 100 member symphonic orchestra a super-sized orchestra will likely always be under-rehearsed due to the problem of getting so many musicians together.
---
Implications for quality of the music performed with a world's largest orchestra

[

edit

]
Do bigger orchestras automatically sound better than smaller orchestras? There is no inherent reason to believe that bigger is always better sounding. It is true that a bigger orchestra is likely to be louder in volume than a smaller orchestra. But what is it about a great sounding orchestra? Is it due to its size? At best, only partially. Instead, all of the factors mentioned above are what makes for a great orchestra sound.
---
Conclusions regarding orchestra's features

[

edit

]
What makes standard size orchestras exemplary can be justified with several solid arguments that no one can disagree with.
(1) Orchestras employ a large number of musicians often simultaneously.
(2) Orchestral music can be highly involved, detailed, and intricate.
(3) Because orchestras have multiple sections, including string, woodwind, brass, and percussion, and possibly several other categories, the music performed can be of many different timbres.
(4) Different time signatures can be used by different sections of the orchestra, known as polymeter, or polyrhythm (the use of two separate rhythmic structures simultaneously).
(5) .
(6) .
(7) .
(8) .
(9) .
(10) .
(11) .
The ideal Western classical music orchestra during a performance should ideally have the features listed below:[5]

Perfect ensembles.
Perfect intonation.
Perfect unison in each section.
Perfect execution of what had been agreed to in rehearsal and what is on the written page.
Having a huge dynamic range.
In most cases, executing the music as written down and envisioned by its composer(s) while playing in tune and not hitting any sour notes.
Versatility: can change and adapt its sound and style for a wide variety of orchestral music ranging from the 18th century to the present day producing the right kind of sound depending on period of the music or the nationality of the composer.
Virtuosity: the ability to play technically difficult music with accuracy and flair.
Richness of sound: a great orchestra produces a rich, full, sumptuous, well-blended sound.
Balance: Plays with a clear balance of the volume and tone of all different sections, strings, woodwinds, brass and percussion.
Tight and consistent ensembles: Musicians in sections follow the composer's instructions in dynamics and style and know when to accompany instead of being loud and entering correctly with the same articulations while sounding as if one player.
The brass and percussion do not drown out the rest of the orchestra.
Effective conductor.
Works well with conductors by being responsive to their instructions and requests at rehearsals.
Can even play well despite working with a poor conductor.
Performs a musically interesting repertoire.
Good tonal color of the string section, woodwinds and brass.
Great soloists and principals.
Can evoke an astonishing range of human emotions and, even, natural environments.
In performance, the acoustics are unreproducible by even high-end fidelity sound reproduction systems; you have to be there to hear it fully.
Inspirational performances: the fluid interaction and skilled talent of highly trained and rehearsed professional ensembles can produce a synergy and an almost impossible-to-ignore exuberance that radiates from those who love what they are doing and are doing it exceptionally well.
---
Advantages of a jazz orchestra over a symphonic one

[

edit

]
While a symphonic jazz orchestra needs to perform as a typical symphony orchestra does in having well executed sections playing well together and staying coordinated by a conductor, the jazz group inherently has more musical freedom as players, especially during improvisations as individual soloists. Notice several relevant parameters that improvising jazz musicians have over symphonic musicians. First, a jazz improviser is expected not strictly to conform to a composer/conductor's intentions. This helps create drama of a musician needing to reveal talent at spontaneously composing new melodies. Second,
---
Conclusions regarding jazz being 'little' music

[

edit

]
In many contexts, calling something little is to belittle it, or at least such a comment is to take down, or smear the thing under discussion. Here are three quick examples from which there are an endless supply.
Suppose some says "That's a little joke" meaning does not get a big laugh and isn't very funny, as opposed to a big joke that does get big laughter from an audience.

"Your personality is so little" means one is shy, introverted, and non-assertive. A big personality is the life of the party.

"That is a little dessert" suggests the dessert is not big enough for a standard size diner and will likely not be sufficiently satisfying because of its reduced portion size.
To say then that "jazz is little music" is to suggest it is wimpier than whatever counts as 'big' music. However, as we all well know, many excellent things can come in 'small' packages 📦. A few examples would be a diamond wedding ring 💍, preferences for the increased intimacy of attending a small college, especially preferring smaller classroom sizes, some people like small cars 🚘 because of their easier maneuverability, easier to park in a tight space, and usually improved fuel efficiency.
The point is that small, or little, things are not necessarily worse than larger, or big things. Hence, even were jazz ensembles to be smaller in size than a larger symphony orchestra does not automatically entail that the bigger must be superior musically to the smaller. In a jazz concert at the Hollywood bowl on August 23, 2017 featuring saxophonist Kamasi Washington's large jazz ensemble of over twenty-seven musicians (click to see and hear them) followed by Herbie Hancock's quintet, (click to see and hear) the smaller group had at times an equally big sound. Of course, this is now more easily accomplished using electronic amplification and projection of the sound through giant speakers 🔊.
---
---
What musical features make Beethoven's Ninth symphony great music?

[

edit

]
There is a general consensus rating the Ninth symphony either a great, or possibly, the greatest musical work, in the Western canon of music.
"Beethoven's "Ninth Symphony" is arguably the best symphony ever written, bringing us the well-loved final movement of "An die Freude" or "Ode to Joy" (a poem by Friedrich Schiller). The first three movements featured the Piedmont Symphony Orchestra masterfully led by Conductor Glenn Quader. Quader's animated conducting displayed the strength of the piece. Beethoven's dramatic vision for his ninth symphony remains as powerful today as when it was originally created. The final fourth movement, featuring four soloists, chorale and orchestra, was an exciting finish to the performance."[6]

(bold not in original)
"Ludwig van Beethoven's revolutionary Ninth Symphony is, without question, one of the greatest works in the classical repertoire.


"The Ninth is the culmination of Beethoven's genius," says Classic FM composer and Beethoven expert, John Suchet.


"He uses solo voices in a symphony for the first time, setting the words of Schiller's poem "An die Freude." It is the longest and most complex of all his symphonies, which we may regard it as the pinnacle of his achievement, because it is his last symphony—but he was working on his Tenth when he died."

For almost 200 years, the famous hymnal theme to this symphony's finale—the 'Ode to Joy'—has symbolised hope, unity and fellowship—across borders and through conflicts."[7] (bold not in original)
Yet the Ninth, while generally acknowledged as one of the greatest achievements in Western (classical) music, has not been without its detractors.
Tom Service's symphony guide, "Symphony guide: Beethoven's Ninth ('Choral')," is subtitled "what is arguably the central artwork of Western music, the symphony to end all symphonies."
"Nicholas Cook puts it well: "Of all the works in the mainstream repertory of Western music, the Ninth Symphony seems the most like a construction of mirrors, reflecting and refracting the values, hopes, and fears of those who seek to understand and explain it … From its first performance [in Vienna in 1824] up to the present day, the Ninth Symphony has inspired diametrically opposed interpretations." Those interpretations include those earlier listeners and commentators who heard and saw in it evidence that Beethoven had lost it compositionally speaking; that the piece, with its incomprehensible scale, nearly impossible technical demands, and above all its crazily utopian humanist idealism in the choral setting of Friedrich Schiller's Ode to Joy in its last movement, 'amounted to madness. On the other side, Hector Berlioz thought it the "culmination of its author's genius."


The Ninth Symphony is arguably the single piece that inspired the methodology of musical analysis, a discipline of forensic musicological close-reading of the score that tried to prove just how unified and coherent a conception this symphony truly is underneath its chaotically diverse surface. It's been held up as the central work of Western classical music both by those who imagine it as the ne plus ultra of symphonic, technical, and compositional imagination and mastery, and by those who want to say that classical music can embrace the world outside the concert hall as well as within it, and that the piece is a sounding bell of social change, of emotional hope, and even of political reform.

So the question is: given that the Ninth Symphony belongs to the whole world, and is now the sum total of all of these imaginings over the last 190 years, and its myriad performances and interpretations, what actually is it? There are many valiant attempts out there to show how the piece ties the room together, to tame its disturbing discontinuities and diversities by hearing it as a steady revelation of the Ode to Joy theme. That defining tune is indeed consistently prefigured in all three of the previous movements, and you can hear the finale as the logical end-point of this process. Beethoven even makes that journey absolutely explicit at the start of the finale, as the cellos and basses in their recitative-like outbursts reject music from the previous three movements as unfit for the grander purpose of the finale (a process clinched by the bass solo, who sings Beethoven's own words: "O Friends, not these sounds!"); that destiny is revealed in the tune that steals in and takes over the orchestra, and it's fulfilled once the soloists and the choir stand up to sing Schiller's words to the Ode to Joy theme.

That musical trajectory is paralleled by the symphony's emotional narrative, starting with the burial of the old heroic ideal, as Jan Swafford suggests, in the first movement. Remember the Eroica Symphony: well, the first movement of the Ninth represents the interment of the great-man military heroism that the earlier symphony celebrates: the funeral march at the end of the Ninth's first movement puts the nail in the coffin of the Napoleonic dream, which had curdled so devastatingly and produced the political repressions that Beethoven was living and working under when he was writing the Ninth Symphony in the early 1820s. Then comes the ironic bucolic energy of the scherzo, and the Arcadian vision of the slow movement, Beethoven's most opulently lyrical music, an idyll that dreams of a new kind of heroism towards the end of its rapturous pastoral, as those brass fanfares suddenly appear amid harmonic premonitions of the most visionary music of the finale. That final movement itself is then an enactment of a victory for humanity, as individuals come together in joy and love: a community of choir, vocal soloists, and musicians that isn't led by great men or even by God, but rather is built on the bonds between "brothers" of Schiller's poem, as this new, true heroism of humanity creates its own destiny and fashions the world in which Beethoven wanted to live. That world symbolically includes geographical and ethnic diversities just as it encompasses the secular and sacred, in the Turkish music that interrupts the finale and with which the whole symphony noisily, joyously, overwhelmingly ends; as well as its virtuosic counterpoint, its sensuous polyphony and its cantata-like—but terrifyingly challenging—choral writing.

Yet it's precisely because of the power of Beethoven's fulfilment of this symphonic, dramatic, and social vision (dimensions that Beethoven is working on simultaneously and symbiotically in this piece) that it asks so many questions that resound, unresolved, after any performance . . . .

But that climactic juxtaposition between the cosmos and earthy celebration is only among the most extreme of the dozens of contrasts that define the finale in particular, and the symphony as a whole. Think of the opening image of musical plasma out of which the melodies of the first movement creep and crash into being, or later in the opening movement, the most dissonant-sounding first-inversion major-key chord in orchestral music—the D major return of the first theme, which Jan Swafford aptly describes as the sound of the hero "sowing ruin" in the symphony's structure. . . . There are the disruptive, out-of-phase timpani strokes that puncture the scherzo, next to which the rustic drones of the trio section are shockingly stable and good-humoured. On its own terms, the music of the Adagio molto e cantabile slow movement is serenely lyrical, but in the context of the symphony as a whole, it's music of extreme dramatic contrast, an oasis magicked out of the chaos around it.

All of these increasingly severe jump-cuts as the symphony goes on might well be in service of Beethoven's compositional credo, that "even when I am composing instrumental music my custom is always to keep the whole in view" (which is decidedly not the same as a striving for a single-minded compositional unity). Yet that "whole" remains riddled with questions, about who we are as a society, about what the purpose of our lives should be – and what the limits of the symphony might be. Or rather, the Ninth Symphony is a realisation of the limitless possibilities of the symphony, to reflect who we are, a sounding board for vastly different ideas and ideologies about music, the world, and our place in it. That's why Beethoven's Ninth Symphony is arguably the central artwork of Western music: it is as much of a challenge now as it was in 1824 to its listeners, to performers, and to every composer who has written a symphony since. But it's not because this piece is a monolithic monument of certainty; instead, it's because its gigantic, irrefutable musical power is a wellspring of endless renewal and possibility. Rather like the whole story of the symphony, you might say."[8] (bold and bold italic not in original)
Listen to the second movement (scherzo) of Beethoven's 9th symphony as used on the closing credits for the Huntley-Brinkley Report news program on NBC news from 1956 until 1970 using the 1952 studio recording of the NBC Symphony Orchestra conducted by Arturo Toscanini. "Good night Chet, Good night, David."
Another innovative thing that Beethoven did is expand the size and scope of an orchestra.
"Later, two clarinets were added, and the advent of Beethoven initiated an ongoing extension of the orchestra. Until then, trombones had been used almost exclusively in church music and for special dramatic effects in operatic works, but Beethoven prescribed one or more trombones in his 5th, 6th and 9th symphonies (in addition to a number of percussion instruments in the latter). The 5th symphony also requires an early form of double bassoon, the 5th and 6th a piccolo flute, and eventually the number of horns was increased from two to three or four. At times Beethoven wrote individual parts for the double basses (which until then almost without exception had doubled the cellos), a practice that soon became more common.[9]

(bold not in original)
---
Could any possible jazz composition or performance have the equivalent of the musical factors that makes Beethoven's Ninth symphony great?

[

edit

]
Sure, why not?
We saw in the preceding section that Beethoven's Ninth symphony has several outstanding musical features. It was Beethoven's last completed symphony given that he died while still working on his Tenth symphony that has now been completed using artificial intelligence. In the 9th, he added a chorale in the fourth and final movement and used solo vocalists that had never been done before in classical symphonies. Apparently, when comparing the Ninth to all of his earlier symphonies, it is the most complex.
What, then, would a jazz composition need to do to equal or surpass Beethoven's ninth symphony? It would need to have a significant impact on future musical composition. It would need to generate in listeners of the jazz performance many intriguing questions about the music as well as the world. Any jazz performance equally an established Western classical one would need to be recognized as such for centuries after its introduction onto the musical world stage.
Has jazz ever done anything like meeting these requirements? How would competent judges determine the succcess of a major jazz composition?
---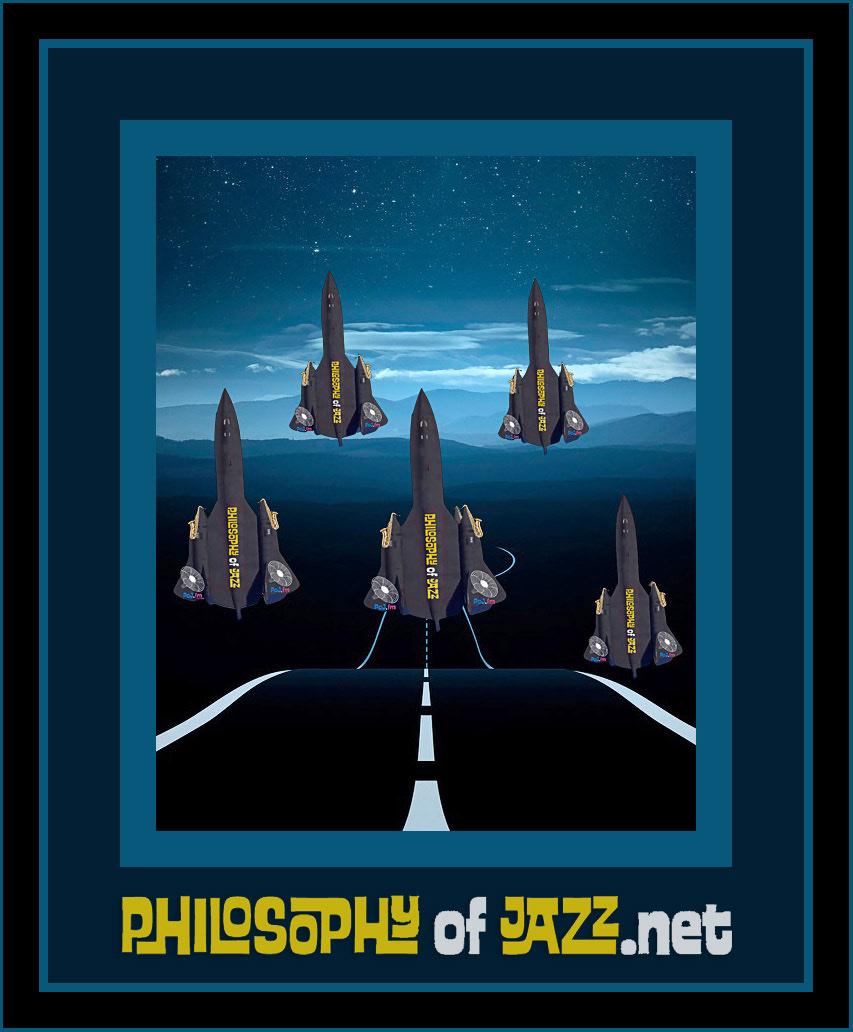 ---
What is musical complexity and how can it be measured?

[

edit

]
How should one determine musical complexity?
"Is there an objective measure for musical complexity? How would one measure it? Has anyone provided a definition for what it is?


"You could probably come up with some decent ways to estimate the complexity of individual components of music. An orchestra has a more complex possibility for timbre than a single violin, for example. Harmonically, you could come up with a number of ways to say that jazz is more complex than pop. But to categorically state that "X is more complex than Y" is always a value judgment, because implicit in that statement is a judgment of some parameters as more important than others. If I said "classical piano music is more harmonically complex than Katy Perry's music," is probably right. If I said that Katy Perry's music is more timbrally (is that a word?) complex than piano music, I think you'd also be right, simply by virtue of changing instrumentation, use of electronics, etc. These are all (relatively) neutral comparisons. But if I said that classical piano music is more complex than Katy Perry's music, that's a value judgment. That's saying that "to me, harmony, formal structure, etc. are more important than timbre, lyrics, beat, etc.", but it's dressed up as an objective assessment. So for your purposes, no, I don't think there's any feasible way to define "musical complexity," practically or philosophically. You'll have to specify the domain first.

"Yeah. That's actually the first thing we considered. I have a couple of music people working in my lab (I'm a cog/neuro guy) and we came up with the idea to measure rhythmic and harmonic complexity of our participants' preferred/favorite tunes. Unfortunately, we haven't been able to find any literature that addresses complexity of rhythm (beyond saying things like "Polyrhythms are more complex than not-polyrhythms") in a way that would allow us to measure it on a song-by-song basis. Although, as I type this out, it's more clear to me how difficult and . . . Obtuse, I suppose . . . this endeavor actually is. I appreciate the input, anyhow.

To categorically state that "X is more complex than Y" is always a value judgment, because implicit in that statement is a judgment of some parameters as more important than others. Importance doesn't enter into it. "Complex" is not another way of saying "better"; it simply indicates the presence of more stuff, or of more-involved structure.

Complexity is very subjective, but there are maybe some ways we can assess complexity into a work or genre. The statement "jazz is more complex than pop" probably hinges on a few ideas. Improvisation (which takes extreme skill to master) is integral to jazz. Often jazz will hint to other works in their "licks" too as a way of ear-play. On the other hand, pop is usually described as manufactured, cookie-cutter progressions, etc. (I mean, how many I-V-vi-IV songs are there in the world?!) People who assign complexity usually focus on technical skill and musical skill. But there could be a wide variety of other things that people use too. Honestly, I don't try to listen to these types of arguments because they usually are biased and close-minded. Try to pry out what reasons make X band more complex than Y band or X genre vs. Y genre. You can make your own judgment if this is worthy or not of your time.

The reason why I was asking is because there's a bevy of research out there that shows that musicians tend to do better on a lot of different acoustic tasks. Things like segregating sounds within noise and identifying non-native speech contrasts where their non-musician counterparts fail. The idea is that training in music enhances perceptual space. I was wondering if, in non-musicians, simply listening to "more complex" music might have the same effect. But I haven't had much luck finding a measure of "musical complexity." I've found some stuff on artificial intelligence systems and measuring structure of music, but it's not something I'm prepared to use myself.

It would help to deal with specific works, not a meaningless statement like "jazz is more complex than pop." But yes, of course there's an objective measure for musical complexity, and a fairly precise one if you were interested enough to pursue it as far as compiling a lot of statistical data about a work, and analyzing and comparing waveforms, frequency ratios of harmonies, interaction of rhythm, and any other quantifiable elements you can think of. Or you can just apply the ordinary meaning of the word and use your ears and your musical education. Do we need to start listing the ways that any Sun Ra Arkestra recording of your choice is evidently more complex than a sequenced sine wave performance of Taps?

But yes, of course there's an objective measure for musical complexity, and a fairly precise one if you were interested enough to pursue it a far as compiling a lot of statistical data about a work, and analyzing and comparing waveforms, frequency ratios of harmonies, interaction of rhythm, and any other quantifiable elements you can think of. Technological/mathematical methods can't even reliably separate the different instruments of an ensemble, what makes you think they could do anything meaningful about the complexity of a piece of music? Technology can't listen to music with the wealth of background experience and listening ability that any human has.

There is literally more musical information in more complex music. That's all. The problem comes in quantifying the amount of "musical information" in a piece of music.[10] (bold not in original)
In his 2006 Ph.D. dissertation, Sebastian Streich, investigates computer algorithms for judging musical complexity.
"The complexity of music is one of the less intensively researched areas in music information retrieval so far. Although very interesting findings have been reported over the years, there is a lack of a unified approach to the matter. Relevant publications mostly concentrate on single aspects only and are scattered across different disciplines. Especially an automated estimation based on the audio material itself has hardly been addressed in the past. However, it is not only an interesting and challenging topic, it also allows for very practical applications.

This thesis proposes 'a set of algorithms that can be used to compute estimates of music complexity facets from musical audio signals. They focus on aspects of acoustics, rhythm, timbre, and tonality. Music complexity is thereby considered on the coarse level of common agreement among human listeners. The target is to obtain complexity judgements through automatic computation that resemble a naive listener's point of view. Expert knowledge of specialists in particular musical domains is therefore out of the scope of the proposed algorithms."[11] (bold not in original)
---
↑ 1.0 1.1 Terry Teachout, "Jazz Masterpieces: A Finale," "AfterThoughts," Commentary, January 2000.
↑

"Milman Parry and Albert Lord have argued that the Homeric epics, the earliest works of Western literature, were fundamentally an oral poetic form."

Wikipedia: Epic poetry, "Oral Epics," second paragraph.
↑ "How is the composition of a symphony orchestra decided upon?," Symphony Nova Scotia, 2022. Accessed October 15, 2022.
↑ Wikipedia: Classical music#Romantic, fifth paragraph. Accessed October 26, 2022.
↑ The list of traits of great orchestras were adapted from comments made by Quora contributors: Robert Berger, John Tzineris, Anonymous, and Christopher Stanton. Accessed October 17, 2022.
↑ Jacqueline Melendezon, "Concert Review: 'Beethoven's 9th Symphony' by Piedmont Symphony Orchestra and The Reston Chorale at Hylton Performing Arts Center," MD Theatre Guide, March 29, 2017.
↑ "The remarkable story of Beethoven's 'Choral' Symphony No. 9 and the 'Ode to Joy'," ClassicFM, March 12, 2020; updated August 29, 2022.
↑ Tom Service, "Symphony guide: Beethoven's Ninth ('Choral')," 50 Greatest Symphonies in Classical music, The Guardian, September 9, 2014.
↑ Karl Aage Rasmussen and Lasse Laursen, "14. Orchestra Size and Setting," [http://theidiomaticorchestra.net/ The Idiomatic Orchestra, translated by Thilo Reinhard, October 6, 2014.
↑ "What is musical complexity?," Music Theory, Reddit.
↑ Sebastian Streich, "Musical Complexity: A multi-faceted description of audio content," Ph.D. dissertation for the Department of Technology of the Universitat Pompeu Fabra for the Program in Computer Science and Digital Communication, 2006.
</div>