Sp3. Is jazz dying?
---
---
"Others argued that jazz, having reached its peak, was simply not making any new contributions to music. André Messager, the composer who had previously startled colleagues by announcing his adoration of jazz, soon noted, "It seems to me that if 'jazz' is not yet old-fashioned, it is not progressing." [1] Jazz, argued another composer in the mid-1930s, "from the point of view of orchestral arrangements has not made much progress for twenty years!"[2]

(bold and bold italic not in original)
---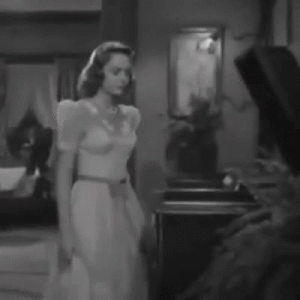 ---
In "Jazz Has Got Copyright Law and That Ain't Good" the Harvard Law Review[3] author(s) justify the claim that jazz is dying:
"Jazz is in trouble. Even if the music is not dead, "a lot of people think jazz is dying." Efforts at diagnosis and attempts to revive the music are difficult because it faces a complicated predicament: the music is suffering both popularly and creatively. Jazz's fall from popularity has been well-documented. Jazz now accounts for less than three percent of total record sales. It does not dominate or dictate pop culture as it once did, and its primary outlet is the small jazz club. To make matters worse, the music seems to be attracting an older following: the median age of those attending jazz events in 1992 was thirty-seven, and by 2002 it had risen to forty-three. Jazz musicians are no longer celebrities, lauded for their genius and inventiveness. Rather, they "are scarcely recognised by anyone outside the hard-core coterie of followers.""
"The goal of this Note is to show that, while copyright law may not have caused the precipitous end of jazz as a commercially viable and ever-innovative music, it will not stop jazz's descent with its ill-fitting doctrines. This Note assumes that jazz is a "useful Art" worth protecting and promoting, and argues that those creating and deciding copyright law have failed to meet their constitutional charge "[t]o promote the Progress of ... [this] useful Art." The current copyright scheme discourages jazz creation, provides scant protection for the improvised material and performances of jazz musicians, and diverts royalties and performance fees away from the musicians who deserve them. By privileging the composers of the simple underlying tunes that comprise the vocabulary of the jazz language, copyright discourages vital reinterpretation. Finally, through a strained conception of authorship and originality that diverts copyright protection and benefits away from deserving musicians, copyright discourages young musicians from pursuing jazz."
---
Raising the issue of whether jazz is dying and then arguing it cannot die is the author of "Jazz and Its Evolution" Gourav Biswas.
"FUTURE OF JAZZ: Terry Teachout at the Wall Street Journal has sounded the alarm over the serious decline in the popularity of jazz. Evidently the audience for jazz in America is both aging and shrinking at a staggering rate, making it resemble the folks who dutifully take their classical-music vitamins. Jazz no longer seems to speak to young people, which doesn't bode well for the future of the genre. And it is precisely because jazz is now widely viewed as a high-culture art form that its makers must start to grapple with the same problems of presentation, marketing and audience development as do symphony orchestras, drama companies and artmuseums a task that will be made all the more daunting by the fact that jazz is made for the most part by individuals, not established institutions with deep pockets.
"Teachout offers no solutions, except that jazz musicians must now figure out a way to make a case for the beauty of their music. Views of Eminent Jazz Artist The glam-based cornetist Muggsy Spanier, who found his life's vocation by listening as a youth to Louis Armstrong, once punched critic Leonard Feather an advocate of modern jazz in the chops a half-century or so ago during the war between the "moldy figs" and the beboppers. Mugsy resented being consigned to a museum. I thought of that civil war when reading an article by Brian Gilmore in the December 2002 issue of The Progressive in which he quoted Reuben Jackson, the Smithsonian Institution's Ellington archivist, declaring jazz to be "moribund." My dictionary's definition of moribund: "having little or no vital force left." Pink Floyd guitarist Dave Gilmore, however, believes that "free jazz" will rescue the music from its doldrums and jazz may even become political again, as it was in the '60s and '70s, when, he writes, it "thundered about injustice." Jim Hall, the 72-year-old guitarist and composer laughs on asking if he feels jazz is "moribund." He says, "How can it be? The spirit of this music ain't going to die unless the world blows up." Hall, who never stops growing musically, can and does play with ease and authority with musicians of all styles and ages. "I've played," he said, "what we call jazz with people all over the world with whom I couldn't have a conversation. Its humans listening to each other, across barriers. The music isn't moribund. Whoever said that should get out more."

(bold not in original)
---
English historian and jazz writer Eric Hobsbawm (has written under the pseudonym of Francis Newton)
"Such was the reality of jazz in the 1960s and much of the 1970s, at any rate in the Anglo-Saxon world. There was no market for it. According to the Billboard International Music Industry Directory of 1972 a mere 1.3 per cent of records and tapes sold in the U.S.A. represented jazz, as against 6.1 per cent of classical music and 75 per cent rock and similar music. Jazz clubs went on closing, jazz recitals declined, avant-garde musicians played for each other in private apartments, and the growing recognition of jazz as something which belonged to official American culture, while providing a welcome subsidy to uncommercial musicians through schools, colleges and other institutions, reinforced the youthful conviction that jazz now belonged to the world of the adults. Unlike rock, it was not their own music."[4]

(italics are author's; bold not in original)
---
---
---
↑ Making Jazz French: Music and Modern Life in Interwar Paris Cited in "Le jazz se demode-t-il?" Intransigeant, 3 November 1926 as quoted at footnote four of Making Jazz French: Music and Modern Life in Interwar Paris, Jeffrey H. Jackson, Durham & London: Duke University Press, 2003, p. 124. Jeffrey H. Jackson is J.J. McComb Professor of History at Rhodes College and Chair of the Department of History.
↑ Footnote five in Making Jazz French: Music and Modern Life in Interwar Paris, as quoted at footnote five of Making Jazz French: Music and Modern Life in Interwar Paris, Jeffrey H. Jackson, Durham & London: Duke University Press, 2003, p. 124.
↑

Harvard Law Review, "Jazz Has Got Copyright Law And That Ain't Good," April, 2005. (118 Harv. L. Rev. 1940).

↑ The Jazz Scene (Faber Finds), Eric Hobsbawm (originally published under the pseudonym Francis Newton).