Cognition
Cognition

[

edit

]
Click or tap on any subheading of the Contents Outline and you are taken to that section on this page.
Click or tap on any Question/Topic and its page opens up. Any words below colored in bold

in these instructions are hot links to the area designated. Click or tap on them to go to that area.
If you have submitted your email in the Join Us link (located in the upper right corner on the top of the HOME page menu bar or under the Navigation menu on top left of each page) and have received a confirmation reply email, you may then edit the website as a writer/editor.
To Login as a writer/editor, click on Personal located at the top left of the page, then click on login. To upload an image it must be either a .jpg, .jpeg, .png, or .gif and preferably a Creative Commons Zero (CC0) license. This means the pictures are completely free to be used for any legal purpose and free for personal and even commercial use. They can be modified, copied and distributed without asking for permission or setting a link to the source, so that attribution is not required. Click on the Tools menu bar located at top of page on right then fifth item down that says Upload file. Please read under the Wiki menu (located on home page or under Navigation menu), PoJ.fm's Format Philosophy for the Procedures and Protocols for uploading an image.
Definitions of Cognition

[

edit

]
Cognition/knowledge is a

"familiarity, awareness, or understanding of someone or something such as facts, information, descriptions, or skills which is acquired through experience or education by perceiving, discovering, or learning."

[1]
The mental act or process by which knowledge is acquired, including perception, intuition, and reasoning.
The mental faculty of knowing, which includes perceiving, recognizing, conceiving, judging, reasoning, and imagining.
"The mental action or process of acquiring knowledge and understanding through thought, experience, and the senses."

[2]


Synonyms: perception, discernment, apprehension, learning, understanding, comprehension, insight.
Late Middle English: from Latin cognitio(n), from cognoscere 'get to know.'
Excerpted from Wikipedia on Cognition

:

"The term cognition is used in several loosely related ways to refer to a faculty for the human-like processing of information, applying knowledge and changing preferences.

Cognition or cognitive processes can be natural and artificial, conscious and not conscious; therefore, they are analyzed from different perspectives and in different contexts, in anesthesia, neurology, psychology, philosophy, systemics and computer science.

The concept of cognition is closely related to such abstract concepts as mind, reasoning, perception, intelligence, learning, and many others that describe numerous capabilities of the human mind and the expected properties of artificial or synthetic intelligence.

Cognition is an abstract property of advanced living organisms; therefore, it is studied as a direct property of a brain or of an abstract mind on subsymbolic and symbolic levels.

In psychology and in artificial intelligence, cognition is used to refer to the mental functions, mental processes and states of intelligent entities (humans, human organizations, highly autonomous robots), with a particular focus toward the study of such mental processes as comprehension, inferencing, decision-making, planning and learning (See also cognitive science and cognitivism).

Recently, advanced cognitive researchers have been especially focused on the capacities of abstraction, generalization, concretization/specialization and meta-reasoning which descriptions involve such concepts as beliefs, knowledge, desires, preferences and intentions of intelligent individuals/objects/agents/systems."
---
Cognition Topics

[

edit

]
Excerpted from Wikipedia on Intention:

"The embodiment hypothesis holds that cognition arises out of an individual's physical interactions with the environment. In this way, environment and behavior are an integral part of cognition and what psychologists conceive of as 'mental representations' are indistinguishable from perception and action. The ontogenetic development of social cognition may be thought of as intertwined with the developmental pointing actions. According to this perspective, gestures are not just indicators of development but play a key role in how children come to develop advanced social cognition, including understanding of object-directed relations and human intentions. In particular, engaging in physical actions oneself may provide insight into the structure of another's actions (eventually leading to a more nuanced understanding of another's mind)."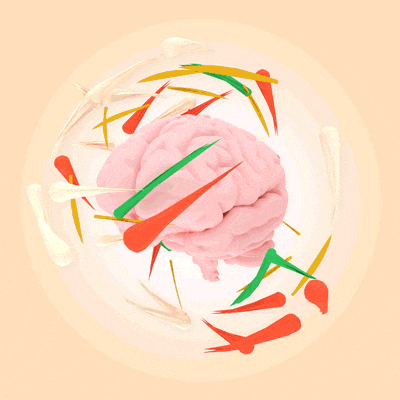 ---
Jazz versus classical pianists cognitive brain functions

[

edit

]
In article in Neuroimage, December, 2017. DOI: 10.1016/j.neuroimage.2017.12.058.
"Abstract: It is well established that musical training induces sensorimotor plasticity. However, there are remarkable differences in how musicians train for proficient stage performance. The present EEG study outlines for the first time clear-cut neurobiological differences between classical and jazz musicians at high and low levels of action planning, revealing genre-specific cognitive strategies adopted in production. Pianists imitated chord progressions without sound that were manipulated in terms of harmony and context length to assess high-level planning of sequence-structure, and in terms of the manner of playing to assess low-level parameter specification of single acts. Jazz pianists revised incongruent harmonies faster as revealed by an earlier reprogramming negativity and beta power decrease, hence neutralising response costs, albeit at the expense of a higher number of manner errors. Classical pianists in turn experienced more conflict during incongruent harmony, as shown by theta power increase, but were more ready to implement the required manner of playing, as indicated by higher accuracy and beta power decrease. These findings demonstrate that specific demands and action focus of training lead to differential weighting of hierarchical action planning. This suggests different enduring markers impressed in the brain when a musician practices one or the other style. [3]

(bold not in original)
---
Human versus Animal Cognition

[

edit

]
Marc Hauser on Human Cognition:

"In new work presented for the first time at the annual meeting of the American Association for the Advancement of Science 2008, Marc Hauser, professor of psychology, biological anthropology, and organismic and evolutionary biology in Harvard's Faculty of Arts and Sciences, presents his theory of "humaniqueness," the factors that make human cognition special. He presents four evolved mechanisms of human thought that give us access to a wide range of information and the ability to find creative solutions to new problems based on access to this information."

"Hauser presents four distinguishing ingredients of human cognition, and shows how these capacities make human thought unique. These four novel components of human thought are the ability to combine and recombine different types of information and knowledge in order to gain new understanding; to apply the same "rule" or solution to one problem to a different and new situation; to create and easily understand symbolic representations of computation and sensory input; and to detach modes of thought from raw sensory and perceptual input."
---
---
Internet Resources on Cognition

[

edit

]
---
↑ http://www.oxforddictionaries.com/definition/english/cognition Oxford Living Dictionaries on cognition