Ontimpr10. Improvisation and Composition
---
---
Is All Music Making Improvisational?  

[

edit

]
If a musical passage has been previously wholly prepared as to what will be played, then it is not truly an improvisation. By its very nature, jazz improvisations are spontaneously produced and not overall specifically rehearsed.
These points help to answer and address the question of whether all music-making is improvisational. Bruce Ellis Benson has made this claim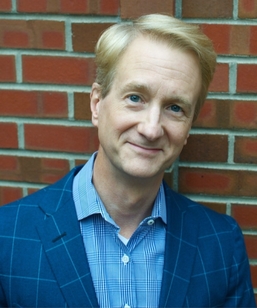 in his book, The Improvisation of Musical Dialogue: A Phenomenology of Music, Cambridge University Press, 2003.
In his book, Benson challenges the binary schema of 'composing' versus 'performing' music and argues that "this distinction does not describe very well what musicians actually do."[1]
Benson argues that musical works are improvisational both during composition and performance.
"that the process by which a work comes into existence is best described as improvisatory at its very core, not merely the act of composing but also the acts of performing and listening . . . [I]mprovisation is not something that precedes composition . . . or stands outside and opposed to composition. Instead, I think that the activities that we call 'composing' and 'performing' are essentially improvisatory in nature."

(bold and bold italic not in original)
In his review of Benson's book, Melvin James Backstrom summarizes Benson's claims:
"By his account, all the so-called musical works that, for [Lydia] Goehr and others, define the Werktreue ideal (Beethoven's symphony no. 5 as the perennial paradigmatic exemplar), and are thus thought to be fundamentally opposed to the flexibility and performance-situatedness of improvisation, are only so in theory. In reality all music, scored or not, is partial, unfinished, and fundamentally constituted by improvisation."[2]

(bold and bold italic not in original)
Benson requires that "all music making is fundamentally improvisational" (his italics).[3] This thesis is partially correct but more wrong than right.
While it is true that no musical score CAN precisely dictate in every possible respect what a performer of that music must do to produce the music from that score, it does not follow that all music-making is improvisational in the sense used by jazz musicians.
In his article "On Musical Improvisation," Philip Alperson explains that "jazz musicians use the term 'improvisation' to refer specifically to the improvised choruses rather than to the whole musical work from first note(s) to last," contrary to Benson's view that all music is improvised."[4]
Benson seems not to appreciate the need to distinguish between an interpretation of a pre-composed score that contains improvisational aspects, such as how much vibrato to use when playing a note, versus a concurrently composed while performed musical production, a genuine full-blown improvisation. Put simply, we are discussing improvisations are embellishments of a previously comprised shire versus generating the musical score itself. Only the latter is what jazz musicians mean by improvisations.
Many musical performers are incapable of improvising in the jazz sense, as has been frequently discovered among classical musicians.
The classical musician must be technically proficient at satisfactorily reproducing a musical composition to the conductor's liking. A typical contemporary classical musician's skill sets do not normally include improvisational skills since no one expects them to produce spontaneous compositions, although this was a skill had by musicians such as Bach (1685–1750) or Mozart (1756–1791) in the 17th and 18th centuries. If anything, a conductor would disallow any contemporary classical musicians from improvising since then they would not then be playing the music as written in the score as intended by its composer.


World-class saxophonist (especially on the soprano) Steve Lacy (1934-2004) points out one of the flaws in equating composition with improvisation when he remarks:
"In fifteen seconds the difference between composition and improvisation is that in composition you have all the time you want to decide what to say in fifteen seconds, while in improvisation you have fifteen seconds."[5]

(bold not in original)
A non-improvised composition can be created piecemeal, over extended periods, revised with parts rejected, and never performed. Such aspects are impossible for an impromptu jazz improvisation because, unlike compositions, no one can change what occurred in their initial presentation. Editing immediately past live music cannot be done; it is impossible—a live improvised past musical phrase cannot be altered, deleted, or taken back. It is what it is and eternally remains as such.
Even this last point is not entirely true. An improvising musician who notices a mistake or a flaw while performing can use various techniques to either cover the fault or error or make it seem like it isn't one. Again, complex questions arise if we take recordings of improvised solos into account regarding compositional credits, for example.
Suppose Robert is a musician who can choose between four of his improvised solos recorded at different times over the same song. Call them i1, i2, i3, and i4. He likes the opening of i2 better than i1, so Eddie Kramer, Jimi Hendrix's recording engineer, seamlessly swaps out the opening of i1 and inserts in i2's beginning. Call this new piece i2i1. In the middle of i2i1, there is another section that the musician prefers to be replaced by a similar section found in i4. The engineer now seamlessly inserts that snippet from i4 into i2i1, producing i2i4i1. Still not entirely satisfied with how the solo finishes, the musician requests the engineer seamlessly integrate the ending of i3 into i2i4i1, thereby producing i2i4i1i3. Call now the sections seamlessly knit together in this work snippets with labels for each of the i2, i4, i1, and i3 snippets.
➢ Whose improvised solo is i2i4i1i3?
There are a finite number of possible answers to this question. These authors of improvised solo (AIS) answers include:
(AIS1) No one composed i2i4i1i3.




(AIS2) Robert, the performing musician, composed i2i4i1i3.




(AIS3) Eddie Kramer, the recording engineer, composed i2i4i1i3.




(AIS4) Robert and Eddie Kramer composed i2i4i1i3.



Some timbral sonicists, such as Julian Dodd, believe (AIS1) is valid for all music. See objections to sonicism's positions at PoJ.fm's Ontmusic3. What is a song? Implications for Sonicism.
---
---
Reasons to believe Robert composed or did not compose i2i4i1i3  

[

edit

]
Most people's intuitions are going to incline towards the musician Robert who intentionally caused the four improvised solos in the first place. Everyone, except Platonistic sonicists, agrees that Robert produced each of the four original improvised solos, i1 through i4. This is not in question. What remains in question is whether the musical work, i2i4i1i3, is an improvised solo of Robert's. Each of the four components were Robert's and each of them is an improvised solo, but none of any of them i1 through i4 is identical to i2i4i1i3 because there are large sections that differ between them.
Arguably, i2i4i1i3 is a new composition since it has its own identity and it is not identical to any of the other improvised solos i1 through i4.
➢ Is i2i4i1i3 itself a new composition and improvised solo, or an improvised musical work?
Yes, it is an improvised musical work. Each of the four individual components were improvised by Robert so therefore Robert composed each of them and should get credited with having produced this amalgamated musical work since he and only he is who made these four musical components that constitute the entire composition which is the i2i4i3i1 song.
No, it is not an improvised musical work because it has been planned out from the start by the engineer. The engineer has previously planned to first use i2, then i4, then i1 and lastly i3 to compose a non-improvised work out of the four improvised segments or components. There is no spontaneous and unrehearsed situation since the engineer planned on amalgamating these four components into a song.
---
➢ What are ways improvisers have adjusted their performance to recover from possible mistakes?
➢ An example concerns when Charlie "Bird" Parker and Miles Davis were having a discussion as to whether one can play ANY note during an improvisation, Miles claimed that one could not play a D natural in the fifth bar of a Bb blues. Later, during an improvised solo by Lester Young that Parker and Davis were observing, Young played this inappropriate note. After Bird suggested to Miles that Miles's position had been refuted because Young had played the impossible note, Miles replied that he still had had to bend or smear it to remain in the context of a blues performance.[6]
➢ Another time when saxophonist David Sanborn said to Miles that he was embarrassed by what he perceived as a gaffe during one of his own improvisations and wished that he had played something differently, Miles, somewhat surprisingly, responded with his gruff voice with the advice that "You should have played it twice."[7]
➢ Presumably this advice suggests that what one considers a flaw may not be perceived as a "mistake" if one repeats an inadvertent passage a second time thereby making it look like it was done intentionally the first time as well.
CONCLUSION: In these ways it is paradoxically even possible to approximate editing oneself during a spontaneous improvisational musical performance.
---
---
Differences Between Improvisations and Non-Improvised (Pre-Composed) Compositions  

[

edit

]
Distinctive Features of Non-Improvised Compositions and Composers  

[

edit

]
In the next couple of sections the word "composition" is shorthand for non-improvised and pre-composed compositions, meaning a piece of music that was not composed concurrent with its performance by the same individual.
A composition can be developed over extended periods of time and at different times.

A composition can have parts changed or even deleted.

A composition can be edited prior to performance.

The intentions of the composer are typically not identical to those of a performer. A composer may write a piece of music with the intention that it never be performed. A composer need not concern himself or herself with whether an audience approves or disapproves or has any reaction whatsoever to a composition.

A composer can write music as an exercise or for purely theoretical reasons. A possible example would be Maurice Ravel's (1875-1937) "Boléro" if it were not intended to be performed.

A composer by definition is someone who "writes and arranges music." A composer need not in any sense be a performer of music. Hence compositions are musical products that do not require any actual sound production to exist.
---
Philosopher Tobyn C. DeMarco explains how one should understand some of the relationships between improvisations, compositions, and musical works.
"What are the differences between composing and improvising, if any? Following are some of the suggested differences between composing and improvising: the availability of revising and editing, making/creating while performing, temporal dimensions of planning (how long and when), the content of planning, temporal dimensions of artistic decisions, and intentions about prescription and performance means. I shall consider these and others, and attempt to construct an adequate action theory of artistic composition and improvisation.

First, it is illuminating to understand whether and why the distinction between composing and improvising is important. Whenever concepts pick out ways in which artistic products are generated, our interests are varied. There are pedagogical, evaluative, metaphysical, and practical concerns. The practical and pedagogical interests concern how to continue artistic practices, how to teach, develop, and foster them for the future. This assumes that we want them to continue. This desire may or may not be motivated by evaluative concerns. The desire may result from low level interests in aesthetic play and variety and novelty. The evaluative concerns derive from the ancient period, when with the rise of writing and notation systems generative practices changed, and concomitantly their products. In the case of music, it makes a significant difference whether a useful notation system was at hand or not. Furthermore, the limits of human memory play a role especially before writing and notational technology. There are, of course, other reasons accounting for certain changes to artistic practices, such as purely aesthetic interests, but we cannot deny that technology, broadly understood, has had (and will have) a significant influence on artistic practices. Knowing whether an agent composed or improvised, or did something involving both, tells us things about the agent, the product (a composition or improvisation), the limitations and constraints under which the agent operated—all of which may be relevant to aesthetic understanding and appreciation, which in turn is necessary for proper evaluation. The fact that these distinctions were fuzzy or concealed in the past is not a reason for thinking that the distinction between composing and improvising is not important. Rather, fuzziness and concealment reveal reasons why the distinction has significance and merit in many cases, both to the audience and to artists."[8] (bold and bold italic not in original)
"Unless one defines a priori composition as the action-type that gives rise to works, then the fact that composition and improvisation are two different species will not hinder the conclusion that both of these generative processes can give rise to works of art (in fact, it may help establish that conclusion). In other words, this in and of itself will not show that works are necessarily produced or not produced through these action-types. Whatever the account of the action-types, an independent argument must be given to show whether works are produced through composing and improvising. In addition, there may be instantiations of the action-type "composing" that do not give rise to works, and there may be instantiations of the action-type "improvising" that do not give rise to works. For example, suppose a composer created a score with instructions that were impossible to follow. The action-type case may be counted as an instance of composing without the generation of a WOA. In the case of improvising, suppose a person "doodles" on her piano for two minutes. Such an improvising was instantiated, but it may be implausible to categorize the doodling as a WOA. Cases like these and others, however, will be classified according to the account of WOAs (or musical works) one adopts. Furthermore, I can discern no a priori reason for thinking that composition (action-type) must be defined as the generative process that gives rise to works, either exclusively or not. Additionally, it would be question begging to just assert that improvisation (action-type) is the (or an) artistic practice that does not generate WOAs. Most importantly, even if one did define composition in this way, it would still not entail that there was no other way (an action-type) for works to be generated."[9]

(bold and bold italic not in original)
---
Distinctive Features of Improvisations and Improvisers  

[

edit

]
Virtually nothing that has been said of compositions and composers is true for jazz improvisations and jazz improvisers.
A (hereafter always assume jazz) improvisation is typically performed for the listening enjoyment of an audience and not for any theoretical reasons; rather for practical reasons.

An improviser by definition is someone who "produces and makes music through spontaneous sound production." A composition is inert; an improvisation is active and dynamic.

An improviser must be a performer of music and hence requires the existence of actual sound events to exist during the performance.

Improvisations can only exist in real time and must be developed during a musical performance.

At no time after the sound production event has occurred can any change or deletion or editing take place relative to the production of this part of the musical event. Of course, this ignores recording technology manipulations and substitutions.

An improviser's intentions will usually include an interest in producing a quality musical experience that can be enjoyed by a listening audience. This, of course, will often also be a composer's intention as well, although as pointed out it need not be.

No currently improvising musician could reasonably have the intention that the performance not occur.

Even more telling, perhaps, is the differences in risk taking between a composer and an improviser. Because a composer can take his or her time and consider many possibilities for the production of a successful musical work a composer has a relatively lesser risk in the production of a musical score than an improviser.

Composers can test out sound combinations and reject or incorporate a myriad number of possible musical events during the production of the composition. While an improviser during an improvisation can decide immediately beforehand not to play a particular way (this is the equivalent of the composer's rejection) he or she cannot reject something after it has been played. A composer can reject something after it has been played by rewriting his or her composition. Improvisers cannot test out different combinations and then reject them while actually performing these particular musical ideas at the moment. Anything played has not been 'rejected' and cannot be rejected because it already exists in the musical performance.

An improviser must necessarily take enormous risks with a much greater chance of musical failure precisely because of the spontaneity involved during improvisations. Snap judgments are required. One cannot consider fifty different possibilities and then choose the best one.

It is true that an improviser can make choices between musical passages that have been previously tested out in a past improvisation or prior performance or practice sessions.
---
Critique of Ron Drotos on improvisations versus compositions

[

edit

]
Keyboard instructor and musician Ron Drotos writes informatively about properties had by improvisations versus non-improvised compositions. Poj.fm comments in blue font interspersed between his text in green font.
"We often hear improvisers speak about improvisation as being "spontaneous composition" or as Patrick Moraz puts it, "instant composition." And in many ways, that's true. Here Drotos agrees that it is not inappropriate to claim that a jazz improvisation can qualify as a spontaneous or instant composition. At this point, that is pretty much the end of the matter since some philosophers and theorists deny that any improvisation can qualify or count as a composition of any kind. Drotos continues next by explaining how the creation of either a non-improvised composition or of an improvisation are similar in process, but not similar in speed. The process of creation is similar: you open to the musical flow and see where it leads. Part of composition is like slowed-down improvisation. Instead of immediately playing the musical idea, you notate it.
But there's a huge difference between the two that often gets overlooked:
When you're improvising, you don't really edit too much, or at all in some cases. Whatever comes out, comes out. It is possible to adjust what one plays following a passage of music that is somewhat comparable to edit what one improvises. For example, David Sanborn complained to Miles Davis that there was a section of music Sanborn played that Sanborn felt was a mistake. Miles Davis in his gruff voice replied, "You should've played it twice" meaning that if you play it a second time, then the first time seems less likely to be perceived by an audience as a mistake since you appear to have intended to play it both times since the audience hears it a second time as well. This is a form of editing because one of the meanings in the definition for edit is to add something to a product being edited.
Edit as a verb (used with object):

To supervise or direct the preparation of (a newspaper, magazine, book, etc.); serve as editor of; direct the editorial policies of.
To collect, prepare, and arrange (materials) for publication.
To revise or correct, as a manuscript.
To expunge; eliminate (often followed by out).
To add (usually followed by in).[10] (bold not in original)
Consider each of these definitions for edit as a verb in relationship to a real-time improvised composition. Is the jazz improviser collecting, preparing, arranging, and most importantly delivering a musical product during an improvisation? It is the improviser who decides what musical notes, chords, and sounds to collect together. The improviser prepares and arranges the order in which the music is performed. An improviser can play a passage of notes and then decide to revise what he, she, or they just played by playing that section slightly differently a second time thus revising it from how that section of music was played the first time. An improviser can decided not to play in a section of music that the audience might anticipate a passage of music thus expunging or eliminating an anticipated sound. Finally, as already noted, improvisers can add to what they have already played when playing a section a second time. All of these actions can be read as a type of editing consistent with the definition for editing used as a verb listed above.
Ron Drotos continues his discussion on improvisations and compositions:
You're just like a train conductor, making sure the train stays on the track and that the music works as a whole. You need to enjoy what's happening and not worry about minor details or mistakes. The overall "flow" is of utmost importance. Sometimes the resulting music will be great and sometimes not. "C'est la vie!"

With composition, you start by improvising (sometimes on an instrument, sometimes in your mind) and see what happens. Sometimes the music comes out perfectly the first time. If this happens, great, you have your composition. But far more often you'll need (want) to go back and see what works and what doesn't: "This sounds good, but what it I changed these few notes?"

The beginning is interesting, but then it loses energy. What needs to happen at that spot?" "Maybe the whole thing should really be in G?" "I like the melody, but the chords don't seem to do it justice."

In short, this is the craft of musical composition. In the words of Marian the Librarian, this is what made Shakespeare and Beethoven great. It wasn't the "dum-dum-dum-dum," but how the rest of the piece unfolded after that initial burst of energy.

There's a lot of boring music out there, in all genres. There are some incredibly famous composers of all types of music who are in great need of an editor; either an "internal editor" or a trusted friend who will tell them when their new "masterpiece" needs to be reworked or tossed into the trash bin.

Adele knows this. Take her song "Hello." Great song, right? Well, it almost wasn't! Adele says that after she wrote the songs for her album "25," her trusted friend Rick Rubin bluntly told her they were no good. So, as she says, she "went back to the drawing board. Worked my arse off."

How many of us are willing to do the same?

The real difference between improvisation and composition isn't so much about the beginning process. That's about opening to the flow. It's about what happens after that. With improvisation, you play what comes out and enjoy what happens. With composition, you might begin like this but then you need to shape the resulting music, much like a potter shapes a lump of clay. Shape it, finesse it, and at times don't hesitate to throw the whole thing out and start anew.

At a certain point, one of two things will happen: 1. Your piece will be perfect, or 2. Your piece won't be quite perfect but you'll need to accept it as it is and start composing your next piece.

Improvisation and composition. Similar, yet different."[11] (bold not in original)
---
Conclusions About Improvisations and Improvisers versus Non-Improvised Compositions and Their Composers  

[

edit

]
Conclusion 1.
Conclusion 2.
Conclusion 3.
Conclusion 4.
Conclusion 5.
---
---
---
Aesthetic Differences Between Non-Improvised Compositions and Improvisations  

[

edit

]
These distinctive differences between improvisations and compositions entail a difference in aesthetic judgments regarding the evaluation of these two musical aspects.
Because of the increased difficulty of needing to spontaneously compose during an improvisation, an improviser must be given extra credit for what results over that of the unhurried composer.

The improviser can also be more easily forgiven any musical mistakes over that of the composer for similar reasons.
---
Steve Larson points out the immense amount of preparation required by any major jazz improviser.
"Thus, I feel confident in describing Evans's apparently "instantaneous" improvisations as the result of years of preparation. In fact, I suspect that any given mature Bill Evans recorded improvisation took him a great deal more time to produce than most twentieth-century compositions of comparable length cost their creators. The real work of producing such improvisations happens not on stage or in the recording studio, but in the practice room."[12]

(bold not in original)
---
Do Aesthetic Evaluations Standards Differ for Improvisations and Non-Improvised Compositions  

[

edit

]
Ted Gioia on Jazz Improvisation's Imperfections  

[

edit

]
Ted Gioia, in The Imperfect Art: Reflections on Jazz and Modern Culture (1988), argues that improvisation requires a different set of aesthetic principles to evaluate the musical performance precisely because jazz music has the disadvantage of having to produce spontaneous improvisations rather than contemplative compositions developed over extended periods of time.[13]
In Gioia's Chapter 3 "The Imperfect Art" he holds that

""If improvisation is the essential element in jazz, it may also be the most problematic."

[14]

Gioia continues on the next page by asking several probing questions:
"Yet does not jazz, by its reliance on spur-of-the-moment improvisation, relegate itself to being a second-rate, imperfect art form?"

"Does not its almost total lack of structure make even the best jazz inferior to mediocre composed music?"

""Why, we ask, should the spontaneous prattle of an improvising musician interest us as much as the meticulously crafted masterpieces of the great composers?"

[15]

Gioia concludes this paragraph with what he takes to be an extremely telling point:
"The dilemma jazz faces was stated with clarity by composer Elliott Carter, when he suggested that the musical score serves the essential role of preventing 'the performer from playing what he already knows and leads him to explore other new ideas and techniques.'"

[16]
---
Notice that the very wording quoted above written by Gioia is intended to prejudice the reader with a negative appraisal of jazz improvisations. Gioia tries to put down improvisations by pointing out they are 'spur of the moment' implying some sort of inferiority because they are characterized as being rushed since they cannot have been planned. Yet this need not make them inferior in any way and depends on the context. Rafael Nadal's forehand down the line on the tennis court could be successfully described as having been 'spur of the moment' yet still a brilliant shot against his opponent nevertheless. Knowledgeable listeners marveled at Lennie Tristano's ability to extricate himself out of complicated solo improvisations and re-enter back into the structured tune the band was performing precisely because he accomplished it on the spur of the moment by fast musical thinking.
Do all jazz improvisations have a total lack of structure? Surely this is highly hyperbolic, not to mention false because most jazz improvisations are highly structured. And again revealing his overly hyperbolic rhetorical language when characterizing jazz improvisations as 'spontaneous prattle' ("prattle" is defined "to speak incessantly and in a childish manner; to babble") while contrasting this with the 'meticulously crafted masterpieces of great composers where meticulous means "very precise, conscientious attention to details." What his argument ignores is that great improviser's improvisations can themselves be meticulously crafted containing plenty of musical structure that does not prattle!
---
Objections to Improvisation's Imperfections  

[

edit

]
One can object to both Gioia and Carter because quality improvisers strive to achieve precisely the goals which composer Carter claims is served by the pre-composed musical score when he states that a musical score prevents "the performer from playing what he already knows and leads him to explore other new ideas and techniques." Exploring new ideas and techniques and not playing what one already knows is precisely what quality improvisers strive regularly to achieve. They explore musical avenues that they have not anticipated and test things out often with surprising outcomes.
---
Paul Rinzler's Response to Gioia's Complaints  

[

edit

]
Paul Rinzler, in his The Contradictions of Jazz (2008), comments on Gioia's presumption of the alleged inferiority of an improvised composition.
"Improvised music has been evaluated sometimes as being the aesthetic inferior of composed music. The processes of improvisation and composition differ, and these differences create what have traditionally been considered disadvantages for improvisation."

[17]
A primary motivation for regarding composition as a superior musical form than spontaneous improvisational composition concerns the formalist's claims of the superior structural complexity of a pre-composed as compared to a spontaneously composed (improvised) piece of music. Rinzler claims that "structural complexity is a primary value in Western aesthetics. It is perhaps the single most important aspect of a Western composed music on which claims of a composer's genius or a composition's worth are founded, and it is the basis for much musical analysis."[18]
Rinzler explains the nature of structural complexity quoting Leonard Meyer and Judith Becker:
"Music must be evaluated syntactically . . . Western art music is structurally more complex than other music; its architectonic hierarchies, involved tonal relationships, and elaborated harmonic syntax not only defy complete analysis but have no parallel in the world."

[18]
"Among Western musicologists, . . . musical complexity correlates with levels of hierarchical structures, to the number of musical 'lines' occurring simultaneously, to the relationships between similar musical elements found in different sections of the composition, and in some sense to the length of the composition."[19]

(bold not in original)
Paul Rinzler's response to the alleged advantages of composition over improvisation is sophisticated. He first points out the alleged advantage that composition has over improvisation. "It appears unlikely that improvisation can compare favorably with composition in terms of structural complexity, given the different situations in which the improviser and the composer are found. The primary difference is that the composer does not work in real time; that is, the compositional process does not occur when the performance of the composition does."[20] (bold not in original)
Rinzler next analyzes four specific advantages that composition enjoys following the work of Philip Alperson. These four advantages are:

1. Creating an Overall Plan: "The broad sweep of a composition can be carefully constructed. Each unit and subunit can be fit into place and coordinated within the entire hierarchy, allowing the composer to create a high degree of structural complexity."[20] (bold not in original)
Whereas a composer can review the entire blueprint of a composition, Rinzler notes, the improviser can only use the retrospective method of looking backward at what has just been improvised and shape the next phase of music relating to what has gone before.
2. Revision and Editing: "Because composition occurs before a performance, changes in any aspect of the composition may be made prior to its performance. Revision and editing confer a great advantage to composition."[21]
Whereas a composer can consider and then reject vast numbers of possible solutions until she finds one she settles upon, the improvising musician can only use the one actually performed.
3. Notation: "Notation is a powerful tool for conceiving, organizing, and documenting elements of a composition. For an improviser, notation might function as a mnemonic device that refers to some predetermined musical elements, but it does not function as a compositional tool as it does for the composer."[21]
4. Responsibility of Composition: Rinzler argues that because of the advantages of composition, the composer is "expected to produce a complete, final, and perfect . . . product (in principle). Complexity and (near-)perfection are reasonable standards because the conditions of composition enable the achievement of those standards."[21]
Whereas any perceived mistake can be expunged by a composer, an actual mistake made by an improviser during a performance is irreconcilable.
Rinzler defends an aesthetics for jazz that focuses not exclusively on the musical work produced, the product, which is the actual sounds made during the musical performance, or the music represented by the musical score, but rather he wishes to switch the emphasis on to the artist and the performance product in a dialectic.
"The key to an aesthetics of jazz does concern the artist as a person as well as the musical object itself, in a dialectic."[22]

(bold not in original)
By switching from only considering the formalist considerations of structural complexity as the primary thing of aesthetic value found in a musical performance, Rinzler opens up a new area for aesthetic appreciation and investigation of the value of a concurrently performed composition created by a performing improviser.
---
(
Background photo
by Gary Millar of a Greenfield Village lamppost, taken July 30, 2013 with PoJ.fm logos added)
---
Defending Improvisations  

[

edit

]
In an interview with Miles Kington, jazz critic of the London Times, Fall 1967, André Previn (1929–2019), German–born U.S. classical musician explained a basic difference between classical music and jazz:
"The basic difference between classical music and jazz is that in the former the music is always greater than its performance—Beethoven's Violin Concerto, for instance, is always greater than its performance—whereas the way jazz is performed is always more important than what is being performed."[23]

(bold and bold italic not in original)
Surely, if Previn's insight is correct this has profound implications for the critique of improvised jazz music over that which is a performance of a composed piece.
Russell Lynes (1910–1991), U.S. critic, and editor of Harper's Bazaar magazine (first published in 1867) for over two decades, stresses the significance of performance in jazz precisely because it was improvised.
"Improvisation was the blood and bone of jazz, and in the classic, New Orleans jazz it was collective improvisation in which each performer, seemingly going his own melodic way, played in harmony, dissonance, or counterpoint with the improvisations of his colleagues. Quite unlike ragtime, which was written down in many cases by its composers and could be repeated note for note . . . by others, jazz was a performer's not a composer's art."[24]

(bold not in original)
Of course, jazz is still a composer's art in that the improvisations are being composed on the spot. It is not a composer's art in the sense of taking an unlimited amount of time to produce a musical product, although many jazz compositions have been created using typical composition generation tools.
Surely, if Previn's and Lynes's insights are correct this has profound implications for the critique, assessment, and evaluations of improvised jazz music over that which is a performance of a composed piece.
Some musicologists have believed that no jazz improvisations should be studied using Shenkerian analysis because improvisations were too primitive and lacking in compositional complexity to merit such an analysis. Defender of a Shenkerian approach to understanding jazz improvisations is the late Steve Larsen (1955–2011).
"Smith argues that Bill Evans could not conceive and develop the kinds of relationships shown in a Schenkerian analysis in the act of improvising, but rather relied on a set of formulas that fell readily under the hand. My first response to Smith was that if these patterns are in the improvisations, it does not matter what we think Evans could or could not conceive. But I went on to include a transcription of Evans's demonstration of his assertion that "I always have, in anything that I play, an absolutely basic structure in mind. Now, I can work around that differently, or between the strong structural points differently, but I find the most fundamental structure, and then I work from there." And I noted the striking similarity between the stages of Evans's description and the levels of a Schenkerian analysis. My argument in that article concerned the applicability of Schenkerian analysis to improvised jazz, but my point here is somewhat different: I want to explore why our way of thinking about improvisation versus composition would lead us to embrace hidden repetitions as a significant artistic feature of composed music and yet be skeptical of the same features in jazz improvisations. To dramatize this point, consider received ideas about rhythmic complexity in jazz. Notice the rhythmic virtuosity of the sections that follow the one analyzed in Example 8. Example 9 quotes two passages from those sections. In the first (2B, mm. 5-6), all parts stay almost entirely on the offbeats. In the second (2.43, mm. 6-8), the commentary line plays a long string of dotted eighths, creating a polymetric effect with its implied 3/16 against the prevailing 4/4.1 have described elsewhere (Larson 2006) how such rhythmic displacement is generated in Evans's music and have offered other, even more impressive examples (Larson 1997-98). To make such a journey through the "metric space" of this piece with such confidence and elegance, Evans must have known that metric space."[25]

(bold and bold italic not in original)
---
---
Aesthetic Standard Differences Between Pre-Composed Compositions versus Improvisational Compositions  

[

edit

]
➢ So what are the implications for assessing an improvised jazz performance versus assessing the straightforward performance of a composed piece of music?
One of the basic differences is that one can complain if a performer fails to play what is in the musical score, but this complaint is non-existent for an improvised piece.

This makes for a fundamental difference in approaching basic assessments of the success of composed versus improvised musical performances.

When assessing a successful jazz performance one will use the considerations discussed at PoJ.fm's "Ontimpr12. Positive Evaluations of Good Improvisations."
---
Furthermore, improvisation is a difficult skill to master and requires enormous amounts of effort on the student to end up producing consistently successful improvisations. Hal Crook, author of numerous textbooks teaching improvisational skills, advice, and knowledge remarks about the challenges involved when learning to and actually performing improvisations.
"Every musician who has seriously tried to improvise knows that (for an instrumentalist) the art of improvising is no less than the ultimate musical challenge, demanding one's total musicianship in every moment of the act.





Today the subject is so vast, so potentially complex, involving a myriad of topics, aspects, techniques and materials that even highly motivated students with comprehensive musical backgrounds have difficulty deciding where to begin or how to advance their study. The question often arises: "How will I ever learn to do all this?!""[26] (italics authors)
---
---
(
Background photo
by
Joe Haupt,
taken May 31, 2017 with PoJ.fm logos added)
---
Refutation of Myths and Falsehoods About Improvisation  

[

edit

]
There are myths concerning both improvisations as a process and as a musical product. There are related myths regarding musicians who improvise. All of these myths regarding the nature of improvisations and improvising musicians have been recognized as such amongst contemporary knowledgeable commentators of the jazz scene. However, to explain why each of these improvisation myths are false or mistaken requires that one first delineate them prior to their refutation as is done next.
MYTH 1: Improvisers are primitive and unstudied musicians who naturally produce improvisations not based on memory.

➢ From the very beginning of jazz many musicians were highly accomplished and well trained in European musical conventions.

➢ Improvisers often know from memory what kinds of musical responses are appropriate for a given context and have studied them in great detail. Charlie Parker learned how to play the same tune in all twelve keys, etc.

➢ Many accomplished improvisers often use individually distinctive musical phrases and sounds typical of one of his or her own ways of playing. Individual musician's voices are often discernible in how that person makes his way through an improvisation. Charlie Parker has musical licks distinctive of how he plays, as does Stan Getz and Miles Davis, etc.
MYTH 2: The improvisations are not particularly governed by rules or conventions.

➢ Bill Evans in "The Universal Mind of Bill Evans" was at great pains to stress the importance of conforming one's improvisation to the original melody. He believed that there were numerous constraints that one should follow to produce a quality improvisation.

➢ There are many musical rules that musicians often obey during an improvisation. For example, limiting one's solo to a specific number of bars of music, or staying in the same musical key, or keeping in the same harmonic range, and using the appropriate notes for a pentatonic versus a diatonic musical scale.

➢ Playing in the appropriate style (Dixieland, modal, Latin, a blues, etc.).

➢ Playing in a conventional manner so that your fellow musicians know where you and the music are during a performance.

➢ Each of these is a rule governed activity.
MYTH 3: Improvisation cannot be taught.

➢ As jazz music schools from Maine to California know, improvisation is offered as a class from beginning to advanced improvisations.

➢ One can teach oneself how to improve one's own improvisations and this is a kind of teaching. One learns from one's own experiences and reflections upon what worked and did not work during one's improvisations. Precisely because of this, more experienced improvisers can depart hard won knowledge on to their students. Therefore, improvisational techniques and approaches and actual licks and riffs,

[27] etc. can all be taught to students.
➢ Come to think about it, is there anything that cannot be taught?[28] The burden of proof here is on the naysayers, so what is their argument?
MYTH 4: Free jazz improvisations not based on chord changes are easier to play than straight-ahead jazz improvisations because they don't need to conform to any particular set of musical rules or conventions.

➢ On the contrary, improvising from chord changes supplies the musician with an obvious jumping off point. There is a place to start and a place to which one can return or dip back into.

➢ During a free improvisation, on the other hand, it remains a constant challenge how one will accomplish saying something musically interesting given that there is no starting point.
---
Assessment of the Inherent Inferiority of Improvisations Over Pre-Composed Music  

[

edit

]
Stepping back for a moment, let us consider the claim of the relative complexity of pre-composed music versus that of concurrently improvised music. Ted Gioia (b. 1957), at least in his role as devil's advocate for the claim that improvised music is inherently inferior to pre-composed music, claims that because improvised music is "spur-of-the-moment," "almost totally lacking in structure" and consists in "spontaneous prattle" resulting in an inherent inferiority to pre-composed music.[29]
Let us assess each of these claims in turn.
---
Are all improvisations spur of the moment?  

[

edit

]
Is this bad? What are the consequences?
Of course it depends upon what is meant by "spur of the moment." The definition of "spur of the moment" is an activity done on impulse and without planning in advance.[30] One obvious use of the phrase is in the case of making a sudden and surprising decision such as taking the afternoon off from work and going to a movie instead. For this action to count as "spur of the moment," it cannot be that you do this every Friday. If it is a repeated and therefore planned action, then it does not qualify as being spur of the moment. Hence spur of the moment actions do not involve pre-planning and must be spontaneous.
➢ But why must it be spontaneous and what does this imply?
What is the meaning of "spontaneous"?  

[

edit

]
The term "spontaneous" has several different meanings and uses.[31] It is an adjective meaning happening or arising without an apparent external cause. Call this the undetermined cause type of being spontaneous. The other use concerns activity that had not already been set down and was not planned or written in advance. Call this unplanned spontaneity.
Notice that the undetermined cause type may have actually been planned in advance. Imagine this scenario where intuitions support both properties in the imagined case. All that needs to be done is to have a scenario where an event is planned and written down ahead of time but appears, and to some extent is, arises without a shall we say 'full' external causation.
Here is such a scenario.
AUDIENCE INSTRUCTIONS:
The promoter (Colonel Sanders) of a famous cellist named Pablo Costello wishes this concert to be enthusiastically enjoyed by all audience members. To encourage a successful concert where audience members have a wonderful and memorable experience, Colonel Sanders passes out to each audience member previously written and planned instructions stating that he would encourage the audience during Costello's performance to supply positive energy from the crowd in the form of applause and shouting at appropriate points during the show. He tells the audience in written and previously planned instructions that they will know the right time at which to have a large applause reaction, but that this could happen at any time after the first one minute of the performance. Unfortunately for Colonel Sanders, this is an audience that dislikes being told what to do or how to behave so many members in the audience resolve not to follow these instructions.
PABLO COSTELLO'S PERFORMANCE and the AUDIENCE'S REACTION:
Unfortunately for tonight's performance, Pablo begins with a piece that is not to the audiences liking or taste so there is tepid applause during it. Costello, sensing he has lost the crowd, jumps out of order and does his most popular tune next instead of as an encore. In the middle of this piece he does some amazing technical tricks on the cello that produces stunning and striking musical effects. The audience, so disappointed by the opening number, now feels relieved that they had made the right decision to attend the concert and recalling the instructions as well of the promoter breaks out in vigorous applause, yelling and cheering, jumping up onto their seats, and giving plenty of accolades to Costello with a cry of "More, more!"
➢ Was the audience's applause spontaneous (undetermined cause type) yet planned?
Reasons to think it was planned was the instructions given to audience members just prior to the show. Reasons to believe there was no apparent external cause was that the point in Costello's performance when the audience had such a strong reaction has no apparent external cause that fully accounts for why the audience reacted at precisely that time and in the way in which they did react.
Back to the topic at hand. Are jazz improvisations spur of the moment? Are they accomplished by being activities that are "done on impulse and without planning in advance?"
Well, they are done as concurrently composed and performed musical activities where the entire improvisational composition had not been entirely planned out in advance, as pre-composed compositions have been. However, it is a mistake to think that no prior planning in advance has been done to achieve improvisational success. All successful improvisers have spent considerable, not to say enormous, amounts of time working on his or her musical skills. There is no reason not to accept that all of this prior activity can count as planning in advance of the actual production of a successful improvisation.
➢ Are jazz improvisations spontaneous in either the apparently undetermined cause type or as unplanned spontaneity?
It has just been argued above that improvisations should not be thought of as entirely unplanned so they are not of the unplanned type of spontaneity. Additionally, neither are improvisations of an apparent undetermined cause type because we know precisely what the apparent cause is of the improvisation, namely, the musician herself or himself is the actual (not just apparent) cause.
CONCLUSIONS:
Jazz improvisations are not entirely unplanned, as full blown spur of the moment activities are, therefore improvisations are not spur of the moment activities.
If jazz improvisations are not spur of the moment activities, then this is not a feature that Ted Gioia, or anyone else, can use to argue for the inferiority of improvisations versus pre-composed compositions.
---
---
"Does not its almost total lack of structure make even the best jazz inferior to mediocre composed music?"  

[

edit

]
It appears Gunther Schuller may well believe that improvisations typically lack coordinated structure when he claims that "The average improvisation is mostly a stringing together of unrelated ideas."[32]
Challenging this picture is Gunther himself when he promotes Sonny Rollins's non-average improvisations as exhibiting thematic structures. Other scholars such as J. Tyler Friedman, associate curator of contemporary art for the Museum of Wisconsin Art at Marquette University, support that effective improvisations succeed in conveying what he terms 'narrative flavor' and that good improvisers often have a beginning, middle, and end structuring their improvisations.
"I use the term "narrative flavor" to describe a listener's perception of the form of a narrative in a piece of music. On the one hand the term indicates that the musical exemplars I have in mind do not in fact convey narratives proper. On the other hand, "flavor" suggests a pre-reflective conspicuousness, which I believe that the phenomenon in question enjoys. Just as explaining the flavor of, say, cinnamon is a surprisingly difficult task, so too is narrative flavor difficult to describe. Nevertheless, experiencing the narrative flavor of an exemplary improvisation no more requires that one be a connoisseur of jazz than experiencing the flavor of cinnamon requires one to be a gourmand. And the difficulty of putting narrative flavor into words does not prevent us from offering general descriptions of how music seems to tell a story that help us get a better grasp on narrative flavor. Trumpeter Max Kaminsky provides a good point of departure: "The art of improvising lies in the sense of structure, in the ability to build a new story out of the bricks and mortar of the original song. Most so-called or would-be jazzmen can play a thousand ad-lib notes and not say a thing; not rearrange or conceive of them so that they tell a new story, with a beginning, middle, and end." The experience of narrative flavor, then, seems to be related to the perception of coherence in an improvisation – the impression that every element serves an indispensable role in the aesthetic success of a work. Such an impression is relatively rare since, as musician and theorist Gunther Schuller points out, "The average improvisation is mostly a stringing together of unrelated ideas." Kaminsky's reference to a beginning, middle, and end suggests that narrative flavor involves an improvisation possessing a purposive structure not unlike that belonging to successful literary narratives. However, narrative flavor involves more than a purposive structure. With reference to contemporary philosophical work on narrative, I will argue that in addition to a purposive structure there is also an affective element required for music to give the impression of telling a story."[33]

(bold not in original)
Are most jazz improvisations structureless? This claim just doesn't seem even in the right ballpark. Do typical jazz improvisations have a "total lack of structure"? Absolutely untrue. The improvisation based off of the chord changes of a particular tune have as much structure as the original tune's chord changes.
Do free jazz improvisations have musical structure? Yes, in fact they can have more structure than structured pieces of music if by structure is meant an architectonic matrix of interacting pieces.
First let us investigate what is meant by structure in general and then afterwards what likely is meant by musical structure.
---
What is structure?  

[

edit

]
Dictionary.com reports that the word "structure" can be used as a noun or as a verb.
As a verb it is used with an object, as in structured or structuring (something), as in to give a structure, organization, or arrangement to; construct or build a systematic framework for: [e.g.,] to structure a curriculum so well that a novice teacher can use it.[34]
As a noun it has these definitions of general relevance:
Mode of building, construction, or organization; arrangement of parts, elements, or constituents: a pyramidal structure.

Something built or constructed, as a building, bridge, or dam.

A complex system considered from the point of view of the whole rather than of any single part: the structure of modern science.

Anything composed of parts arranged together in some way; an organization.

The relationship or organization of the component parts of a work of art or literature: the structure of a poem.

The pattern of organization of a language as a whole or of arrangements of linguistic units, as phonemes, morphemes or tagmemes, within larger units.

[35]
---
"Are all jazz improvisations "spontaneous prattle"?  

[

edit

]
Are jazz improvisations an inferior art form?

[

edit

]
---
From another perspective, U.S. music critic, Henry Pleasants (1910–2000), complains in his book, Serious Music And All That Jazz, at Ch. 2 "A Performer's Art," (begins on p. 74) that:
"The jazz musician is denied the dignity accorded the composer because not everything he composes is first written down, or, necessarily, written down afterward, or, once written down, considered immutable. And he is denied the dignity accorded the Serious-music performer because the latter is an "interpreter" of presumably great music. The musician, in other words, who makes up his music as he goes along, or makes up a good deal of it, or who rarely plays the same music twice in the same way, is, we are given to understand, inferior to the musician who makes no music of his own. For all his undisputed virtuosity and inventive fancy, the jazz musician cannot, we are led to believe, be granted equality with the Serious musician who can read and play the notes written down for him by Bach, Mozart, Beethoven, Brahms and Wagner a century or so ago."[36]

(bold not in original)
---
---
Critique of Lukas Foss's arguments that improvisations are not compositions  

[

edit

]
Lukas Foss (1922-2009)
does not believe that improvisations should count as compositions. He doesn't merely claim that this is so, but strives to persuade all evaluators to concur with his positions based on his reasons given below in green font leading to his argument's conclusions. Persuasion, by itself, however, can be insufficient to prove anyone's position since the persuaded may have become convinced on an irrational, or perhaps better, an arational basis, i.e., inconsistent with reason, where one's best reasoning is understood as being based on decisions using western logical principles concerning sound arguments. Sound arguments are deductively valid arguments with all true premises. Reasons to believe that considerations and situations might be persuasive, yet people are persuaded on an arational basis, has been established in experiments conducted by Israeli behavioral psychologists/economists, Daniel Kahneman and Amos Tversky.
Daniel Kahneman and Amos Tversky, promoters of behavioral economics, established that human behavior, even behavior founded upon so-called 'common sense,' can be prone to numerous irrational or arational influences leading to skewed judgments. These researchers have experimental trial data showing that merely by being exposed to a larger number or a smaller number highly influences speculative estimations of numerical answers to arbitrary next questions within naive subject groups of humans. That is, if subject group are exposed to a LARGE number they make bigger numerical estimates on average to any next question. If before asking for an estimation subjects see a rigged roulette wheel that always either lands on the number 879 or the number 3, regardless of the next speculative question, the subjects exposed to the bigger number made bigger numerical guesses compared to those who had seen the small number. When asked questions like "How many species are there of both giraffes and rhinoceros in total?" The Large number group averaged 13, say, while the Small number group guesses an average of 8. This is a made up example of the phenomenon known as anchoring.
Even odder from the rational point of view are a large group of phenomena collectively known as confirmation biases. Wikipedia: confirmation bias describes a confirmation bias as being a cognitive bias (i.e., not based on reason) that produces "tendenc[ies] to search for, interpret, favor, and recall information in a way that confirms or strengthens one's prior personal beliefs or hypotheses. . . . People display this bias when they gather or remember information selectively, or when they interpret it in a biased way. The effect is stronger for desired outcomes, for emotionally charged issues, and for deeply-entrenched beliefs." These include such phenomena, described at Wikipedia: confirmation bias as attitude polarization (when a disagreement becomes more extreme even though the different parties are exposed to the same evidence), belief perseverance (when beliefs persist after the evidence for them is shown to be false), or the irrational primacy effect (a greater reliance on information encountered early in a series) and illusory correlations.
Lukas Foss's original text from his article "Improvisation versus Composition,"[37] is presented below in green font with critique from PoJ.fm in blue font.
"Improvisation is not composition. ​It relates to composition much in the way a sketch relates to the finished work of art." Interesting observation by Foss here so let's explore it in detail. The first thing that may come to mind is this. Mere sketches can sometimes qualify as 'finished' works of art. On this model, even on Foss's own assumptions, were a sketch ever to count as a finished/completed art work, it follows that some improvisations that satisfy the same criteria are themselves 'finished' and therefore are compositions (just produced spontaneously). This would make a particular improvisation when it counts as a completed sketched art work equivalent to a 'completed' composition. Second, on what presumptions does Foss's argument presume? Clearly, Foss has in mind is that a sketch (often) is preparatory to a future larger project. Sketches help by fixing and testing various parameters of such things as the orientation of objects in relationship to each other. Encyclopedia Brittanica explains that functional sketches can aid an artist by "reminding an artist of some scene or event she has seen and wishes to record in a more permanent form, or making a record of the atmospheric effects and general impressions found in a landscape, or (sometimes) portraying the look on a face, or the turn of a head, or other physical characteristics of a prospective sitter."[38] It appears that Foss presumes in his argument that sketches are (always) less than completed artworks. They are presumed in this argument to be unfinished, or incomplete, or under-developed, or preludes to a future more polished and finished art work and this is proven by his next sentence. "But is not the very element of incompleteness, of the merely intimated, the momentarily beheld, the barely experienced what attracts us in the sketch? It is work in progress." But, third, is every sketch a work in progress? The Encyclopedia Brittanica explains how sketches have evolved from preparatory components of later art works into art works that can stand on their own and admired as finished or completed.
"Sketch, traditionally a rough drawing or painting in which an artist notes down his preliminary ideas for a work that will eventually be realized with greater precision and detail. The term also applies to brief creative pieces that per se may have artistic merit. In a traditional sketch, the emphasis usually is laid on the general design and composition of the work and on overall feeling. Such a sketch is often intended for the artist's own guidance; but sometimes, in the context of a bottega (studio-shop) type of production, in which an artist would employ many assistants, sketches were made by the master for works to be completed by others . . . .

From the 18th century, however, sketch came to take on a new meaning, which has almost come to supersede the traditional one. The emphasis on freshness and spontaneity, which was an integral part of the Romantic attitude, the fact that there was a great increase in the number of amateur artists, and the growing appreciation of nature, accompanied by an expansion of facilities for travel, transformed the sketch into something regarded as an end in itself—a slight and unpretentious picture, in some simple medium (pen and ink, pencil, wash, or watercolour) recording a visual experience. This led to a revaluation of sketches that had originally been created for other works. Contemporary taste, for instance, tends to value John Constable's sketches as highly as his finished works."[39] (bold and bold italic not in original)
No, every sketch is not a 'work in progress,' so the argument is begging the question against improvisations counting as compositions when it makes such a denial.
Let's look at the other side of Foss's coin here and ask, "Are all compositions themselves completed?" Imagine that Beethoven is working on a piece of music. He is two-thirds through its production. It is a work in three movements. He has completed to his own satisfaction the first two movements, but only has some rough ideas for what the final third movement will be. Now we ask whether the first two movements that are only parts of an unfinished three piece work should count as a composition? Beethoven is clearly responsible for their existence. He himself wrote down on a musical score paper everything an orchestra would need to perform the first two movements.
Consider dictionary.com's definition of a composition and let us see whether these first two movements by themselves (from an incompleted work involving a yet to be developed third and final movement) qualifies and meets the definition given for being a composition. As it turns out they do because the criteria for something counting as a composition are quite relaxed and easy to satisfy. Dictionary.com describes a composition as "the act of combining parts or elements to form a whole; the resulting state or product; manner of being composed; a piece of music; the art of composing music." Beethoven's first two movements meet all of these definitions/conceptions. He combined musical elements to produce the first two movements, each movement is a completed whole, each movement constitutes a product, each was composed/produced by their composer, namely Beethoven, and each is a piece of music (or score for performing such).
Wikipedia: "Musical composition"
makes it easy for anything written by a musical composer to qualify as a composition, even if only partial or incomplete:
"Musical composition can mean an original piece of music, the structure of a musical piece, or the process of making a new piece of music. A composition is a piece of music (the word "composition" means "putting together", so a composition is something where music notes have been put together). When a composer writes a piece of music he or she is making a musical composition."

(bold not in original)
Clearly, a composer need not even literally write anything down to have achieved the construction of a composition. Beethoven once he became profoundly deaf still composed successful musical compositions by using his previous knowledge of sounds, instruments, and being able to imagine/hear what a particular written down composition will sound like to a hearing audience.[40]
Foss finds significant differences between the practices and techniques used when contrasting the processes involved when comparing improvising with non-spontaneous composing. He is correct that there are significant differences in the processes. Differences in processes, however, does not preclude the outcomes or products of these different processes from being identical in terms of final product output. To see this more clearly, consider the possibly different processes in making (more or less) identical Bowie knives. One bladesmith forges his metal only with a power hammer, which is mechanical, while a second bladesmith does all of his or her work only using a hand hammer, which requires muscle power from the smith. The two resulting knives can be the same type and quality of knife. Foss might argue hand-hammered Bowie knives are more work, harder to achieve, take longer to produce than the equivalent knife made using a power hammer. Does the differences in the two processes force a difference in the ultimate products being different in type if both are fully functional and identical in shape Bowie knives? Hardly. Thus, just because improvisation takes place in real time during its performance whereas non-spontaneous compositions can occur over a much longer period of time nevertheless fails to rule out that each could produce a musical work of an equivalent type, i.e., both are musical compositions just made using different processes.
Perhaps Foss thinks that there remains an unreconcilable property difference between an improvisation versus a hand-written composed piece of music. He might think that hand-written compositions can be repeatedly performed while an improvisation can only ever occur once and so is non-repeatable, while hand-written compositions are easily repeatable. In fact, Foss does think this as revealed in the next quoted sentence in green font.
"And so is improvisation as we practise it; it is a spontaneous, sketch-like and—incidentally—un-repeatable expression, full of surprises for the listener and for the performer as well." Is the unrepeatability of an improvisation crucial to the argument of whether or not improvisations are compositions? Why so? Repeatability and unrepeatability would be a way, if true, to distinguish compositions from improvisations. The argument would be no improvisations are repeatable while all compositions are the opposite. i.e., repeatable. It would follow from this that no improvisations ever count as compositions because each has one of these opposing properties. Can improvisations be repeated? For arguments that challenge the impossibility of improvisational repeatability see PoJ.fm's Ontimpr9. How two substantial jazz improvisations could be identical and therefore to this extent theoretically or actually repeatable.

Are all compositions repeatable? Not necessarily. Suppose that one lives in a universe that collapses to a big crunch at its end then ceases to exist. Were a performance of a composition to start now in such a big crunch universe (it is a very long performance, many orders of magnitude longer than John Cage's 639 year performance of his organ work "As Slow As Possible") and then continues on until the big crunch occurs, it could never be repeated in that universe since the universe has ceased to exist, therefore this would be a composition that cannot be repeated, in fact.
The writers at Encyclopaedia Brittanica are sympathetic with Foss's distinction between composition versus improvisation regarding the issue of repeatability. Here is what they say:
"Musical composition, the act of conceiving a piece of music, the art of creating music, or the finished product. These meanings are interdependent and presume a tradition in which musical works exist as repeatable entities. In this sense, composition is necessarily distinct from improvisation."[41]

(bold and bold italic not in original)
What is the reason for believing that composition is "necessarily distinct" from improvisation given here by Encyclopedia Brittanica? Obviously, the author's are presuming the truth of the assumption that all compositions are repeatable, while no improvisations are themselves repeatable. Should this assumption be false, as has been argued above both ways, improvisations could be repeated and a composition is possible that could not be repeated (or at least wasn't repeated), then this argument has been defeated. Notice, furthermore, the seeming requirement that a composition must be (1) a musical work that (2) can be repeated. Both of these requirements can be met by a recorded improvisation. Musicians have memorized famous improvised solos from listening to a recording of that improvisation. If a musician were then to repeat what has been memorized, then, while not an improvisation any longer, the two sonic events would be sufficiently the same where a repeatability requirement is concerned. Therefore, this way to distinguish non-spontaneous compositions from improvisations fails.
Next, consider whether surprisability can be used to distinguish between non-spontaneous compositions and spontaneous improvisations. Foss certainly is correct that improvisations can surprise both performers and listeners alike. Can non-spontaneous compositions ever cause surprise in the listeners? Certainly they can as in Joseph Hayden's "Surprise Symphony" where in the second movement the orchestra fires off a huge and unanticipated fortissimo G-chord at the end of an otherwise quiet dynamic piano opening then immediately returning to its original quiet dynamic as if nothing has happened. Hayden himself denied that he was trying to wake up the audience, but he was trying "to surprise the audience with something new." Just as importantly, composers sometimes note that the music started to, so to speak, write itself, because the sounds involved 'naturally' tended to go in a particular direction. This might well have taken the composer back a step, or surprised her, when she no longer needs to be thinking about what to do next at this stage of the composition. As noted at Wikipedia: "Surprise" "Surprise represents the difference between expectations and reality, the gap between our assumptions and expectations about worldly events and the way that those events actually turn out." If a composer anticipates one thing and it turns out other than those expectations, then this can possibly cause a surprise response in that composer during the writing of a composition. Hence, surprises are not capable of distinguishing between improvisations and non-spontaneous compositions. Surprises may occur in either one.
Foss now returns to his theme of the unfinished aspects that he perceives occurs during acts of musical improvisation. It is a music in which even the choices of pitch and duration are part of the act of performance. Of course, pitch and duration choices equally well occur during the performance of non-spontaneously composed music too. See Carol S. Gould and Kenneth Keaton in their article, "The Essential Role of Improvisation in Musical Performance" (2000) where they argue that improvisation occurs to a degree even during the performance of a non-spontaneous composition. Foss now continues. It is performers' music. ​ Viewed in terms of a composed piece, improvised music remains 'on the way', a mere hint, raw-material—'exposed' rather than 'composed'. And so it should be. That is the virtue and that is the limitation of improvisation.

Foss here reveals a possible prejudice against the artfulness or quality of improvisation perhaps comparable to a position that has been supported by Ted Gioia in his book, The Imperfect Art: Reflections on Jazz and Modern Culture (1988). For an assessment and critique of the possible inferiority of improvisations over non-spontaneous compositions see PoJ.fm's "Ontimpr10. Improvisation and Composition#Ted Gioia on Improvisation's Imperfections."
Recently there have been efforts at blurring the dividing line between composition and improvisation. At this point in his argument this comment again begs the question and presumes that there is a difference between improvisation and non-spontaneous composition. As has been pointed out, the processes are certainly different so that there are differences that exist between the two. For an extensive list of these differences see PoJ.fm's "Ontimpr10. Improvisation and Composition: Differences Between Improvisations and Non-Improvised (Pre-Composed) Compositions." In this next section, Foss explains how his performances often seek to contrast the two. I would rather emphasize it. In our concerts I like to present the composed and the improvised side by side (but not mixed). The juxtaposition is revealing: composition can be said to be successful to the extent that it gives forth a sense of inevitability, of fate. ​There is no reason why improvisations can at the very least sometimes produce this same effect of 'inevitability.' In improvisation, even the most successful, it is not fate, but chance, hazard that reigns, but a hazard kept within boundaries by the performer's will [emphasis author's], a chance intelligently and alertly exploited; for talented, practised musicians learn to mould chance as if it were clay. Seldom do intentionally driven improvisations rely in any way on chance. It is true that a soloist may alter her improvisation because of input from other musicians or even from environmental conditions. Charlie Parker was infamous for inserting quotes from other songs indicative of what just happened in the room, such as a pretty woman has just entered the venue, etc. [42]

I confess that chance per se [emphasis author's] holds little interest for me (for the musician in me). Karlheinz Stockhausen challenged me on this once: 'Do not underrate chance.' he said, 'for chance is human and therefore it is also interesting.' ​ Certainly it is human, but bad music, likewise, is human and perhaps of interest to some (psychologists, philosophers?), but scarcely to the composer. Not everything interesting is of interest to the composer. Chance, in my opinion, becomes musically interesting only when it rubs against the will, when musical selectivity enters into the picture correcting [emphasis author's] the chance formations.

Chance holds little interest Foss claims here. Why is he so disinterested? Because chance, Foss believes, is out of the control of any person. It is defined as "something that happens unpredictably without discernible human intention or observable cause."[43] This is why Foss has little interest in it as a musician who wishes to direct the musical situation with effective and good musical judgments. As Stanley Cavell (1926-2018) points out in his essay, "Music Discomposed," chance as used in music construction basically removes the composer from affecting a composition, when he writes "When a contemporary theorist appeals to chance, he obviously is not appealing to its associations with taking and seizing chances, with risks and opportunities. The point of the appeal is not to call attention to the act of composition, but to deny that act; to deny that what he offers is composed."[44] Still, can chance play a role during a musician's improvisations? Well, it certainly can to some extent as when Charlie Parker quotes a snippet from the song "Happy Days Are Here Again" (click for lyrics) when his drink gets delivered.[45]
In order to make improvised chamber music feasible, I have endeavoured to evolve a system and technique in such a manner as to make quick control and correction of the chance element possible, To expound the elaborate basis for our improvisation technique here would be an imposition on the reader. Suffice it to clarify some fundamental principles.

In our improvised chamber music, system and chance act as partners: a musical vision (texture and formal development) is conceived and recorded on paper; not, however, in notes, rhythms. etc, but in the form of directions to the players, symbols, letters, numbers. One can call this a score, but it is actually a mere blueprint, a type of instruction sheet, an order. Instructions, free choices for the performer are nothing new. They are accepted procedure for all 'aleatory' music. But to me, the 'performer-freedoms' usually made available in this music seem naive and far too easily executed (they need be so, of necessity: our virtuosi, though masters of their instrument, hardly possess the knowledge for inventive manipulation within the music itself). ​It has been my experience that musicians find no cause for rejoicing in these morsels of free choice, distributed high-handedly, as to a child: 'Here, you may do this or that (because it matters little one way or the other): It would appear to be more far-sighted to subject the musician to a methodical study from which he emerges trained and practised to function creatively. A performer wishes to be more than a mere instrument in the hand of chance. If​ one desires a gratifying task for him, one must let him have a measure of power. He must be helped to develop initiative on his instrument. ​ A talented instrumentalist, even though lacking the gift of composition, can achieve a certain 'inventive technique' on his instrument (This we know from jazz.) Indeed. improvisation is opening up a whole new field of study here, one which has its challenges and of course its limitations.

While some of Foss's remarks merely describe some of his band's musical practices others are open to comment. If we understand him correctly when he writes improvising musicians "hardly possess the knowledge for inventive manipulation within the music itself" this is surely false for the legions of masterful jazz improvisers, such as Art Pepper, Sonny Rollins, John Coltrane, Johnny Griffin and their many compatriots.
My three partners have worked with me toward this goal. ​ Our improvisations are the result of collective planning and experimentation. Though we take advantage of the element of chance, we do not expect chance to throw interesting music into our laps, as it were. Nor do we expect our order, our pre-planning, to make all chance formations fall into place. System and chance are the basis, but the players hold the reins—no passive carrying out of instructions here. The player listens critically to his fellow players and to himself. His task is to find the correct note, phrasing, dynamics and register on his instrument at a moment's notice. ​ Usually we record not only our concerts but also our rehearsals. Then we listen to ourselves and decide where certain results are worthy of remembrance and where we ought to proceed in a different manner. Often we alter the basic plan, the blueprint.

The emphasis in this paragraph stresses the importance of input from the musician's themselves both before an improvisation with its ("collective planning and experimentation"), listening closely during an improvisation ("listening critically to fellow players and himself") by finding at a "moment's notice" the "correct notes, phrasing, and dynamics," but even afterwards following an improvisation using critical analysis that sometimes resulted in "altering the basic plan" for how best to perform a song. Certainly, these are all good things about effective improvisations that begin to make it seem not so inferior to non-spontaneous compositions after all.
One may ask: How do the successive improvisations on one and the same structure differ? Well, between the second and third attempt there may not be too much dissimilarity (excepting detail) but between the second and thirty-second version a new piece will have emerged, and one in which the first attempt may barely be recognizable. In short the piece finds its Gestalt through the process of improvisation. If after many attempts we begin to lapse into clichés and memory begins to displace all invention, then we lose interest in the piece, and it is, as it were, dropped from the repertory.

One can readily understand that musicians steeped in this type of music-making are—as far as the mastery of our complex new music is concerned —in a superior position. ​The performer thus trained can become again what he has not been for a long, long time: the confidant [emphasis authors] of the composer.

To the long conflict between composer and performer—partners who, ideally speaking, should complement one another in a relationship built on mutual need (and who are separated today by the widest gulf)—electronic music offers one solution: divorces. Ensemble improvisation offers another: it brings musical invention together with performance. (In fact, the two become an indistinguishable process. ​ Good therapy for a distinct marital problem.) We propose this not in lieu of composition but in addition to it, as a serious, spirited form of music-making which, among other things, may exert a fertilizing influence on composition.
It is a music in which even the choices of pitch and duration are part of the act of performance. It is performers' music. ​ Viewed in terms of a composed piece, improvised music remains 'on the way', a mere hint, raw-material--'exposed' rather than 'composed'. And so it should be. That is the virtue and that is the limitation of improvisation.[46] (bold not in original)
---
Aili Bresnahan in her paper, "Improvisation in the Arts," supplies references of philosophers both sympathetic as well as antagonistic to the view that musical improvisations qualify as compositions done concurrently with their performances.
"The idea that there are limitations on spontaneity in artistic improvisation has led some philosophers to speculate that improvisation is just a fast kind of composition (see Hamilton 2000 and Alperson 1984 119). Against this idea is Stanley Cavell, who held that improvisations are not compositions because their ephemeral nature means that they cannot be evaluated and interpreted as such by critics (Hamilton 2000 127, citing Cavell 200-01). Hamilton further notes that sometimes a non-improvised jazz performance can feel improvised due to the performer's skill at interpreting a composition (Hamilton 2000 169).

[47]

(bold not in original)
---
(Background photo made by Richard Gailey on January 27, 2011 with musical instruments and PoJ.fm logos added)
---
Are All Successful Jazz Improvisations Compositions?  

[

edit

]
To the question, "Should musical improvisations ever qualify as compositions?" theorists have been of two minds with their binary answers of "Yes" or "No." Initially, many philosophers believed the answer was "No," and only more recently has there been more of a turn to answering the question with a "Yes." Some theorists argue that there is not an all or nothing answer. For them, doodling improvisations don't count as compositions while well thought out one's are definitely compositions.
Proponents that Improvisations are NOT compositions  

[

edit

]
On the "No" side, we find these philosophers:

♦️ Nicholas Wolterstorff (b. 1932)
in Works and Worlds of Art.
♦️ Andrew Kania (b. 1975)
in his "All Play and No Work: An Ontology of Jazz, The Journal of Aesthetics and Art Criticism, 69(4), 2011, 391–403.
♦️ Stephen Davies
in Musical Works and Performances: A Philosophical Exploration.
♦️ Paul Thom
(head of the Philosophy Department, The Faculties, Australian National University) from For an Audience: A Philosophy of the Performing Arts, The Arts and Their Philosophies Series, (Philadelphia, PA: Temple University Press, 1993), 62.
"the philosophy of the performing arts cannot be reduced to a philosophy of the work."[48]
♦️ Andy Hamilton in "The Aesthetics of Imperfection," Philosophy 65 (July 1990): 323–340 and "The Art of Improvisation and the Aesthetics of Imperfection," The British Journal of Aesthetics, 40, no. 1 (January 2000), 168–185.
♦️ Julian Dodd in his lecture "Is John Cage's 4'33" music?" uses a definition for a work of music that rules improvisations out as compositions. He must reject improvisations as compositions because he holds a necessary condition for being a work of music is that all musical performances of a work of music result from following the instructions of a composer of that work.
"It is a necessary condition for a work's being a work of music that it's performances can only be comprised of sounds produced by performers of the work as a result of their following the composer's instructions."[49]

(bold not in original)
Julian Dodd's necessary condition for something to be a work of music is here. If this is a necessary condition for something to be a work of music, then it seems too strong.
What does "produced by" mean other than "caused by"? But this must mean 'proximately caused by' since a guitarist does not usually make his own guitar and it is the guitar that is making the sounds, yet we don't want to include the guitar maker as having produced the sounds responsible for a musical work, or categorize the guitar maker as a performer.
Can't there be music/sounds that are part of a musical work where the sounds were not produced by a performer? Is an engineer considered a performer of a work? Yet engineers might put phase shifting into the sounds produced during the recording and this seems to be just as much of the sounds contained in the work of music (the song) as the plucked guitar string by a lead guitarist.
How about a scratch artist or turntablist using records to produce a musical work of scratch music? Did this performer produce or cause these recorded sounds being used? No. So on this necessary condition no turntablist EVER produces any musical works and this seems counter-intuitive.
Julian Dodd states, "A composer composes by arranging sounds by giving instructions to the performers . . . " This cannot be correct since a jazz improviser is spontaneously composing, therefore she is a composer, but she is NOT giving herself instructions for how to produce her music or sounds.
Philosopher Philip Alperson may have an in-between position. Alperson stresses the importance of understanding jazz improvisations as processes more than we should think of them as works of music.
Philip Alperson argues, like Lee B. Brown, that improvisation is different from scored playing because it draws our aesthetic attention primarily to actions rather than works.[50]
"other writers (e.g., Ed Sarath) agree with Brown for different reasons, seeing improvisation and composition as two distinct, perhaps even opposed practices. Still others, by contrast, see jazz improvisations as appropriate subjects of formal analysis and, therefore, as comparable to compositions (e.g., Frank Tirro, Lewis Porter). One can only agree with the ethnomusicologist Bruno Nettl when he writes, "Obviously the relationship of improvisation to composition and notation is a complex one, on which there is no general agreement."

[51][52]
---
Enhanced, Colorized, and Animated Original Dixieland Jazz Band
The title of each image indicates which musician is animated in that picture.
Zoom in to see more detail


Drummer


Pianist


Clarinetist


Trombonist


Drummer


Trumpeter
(Zoom in on the trumpeter and watch him move his ghostly fingers on 🎺)
---
Proponents that improvisations ARE compositions  

[

edit

]
The following are all jazz theorists who appear supportive of the claim that compelling jazz improvisations qualify as genuine compositions while performing them.
🔷 Conductor and saxophonist, Loren Schoenberg (b. 1958), argues in his "Music 101 A Basic Primer to Key Musical Concepts: Improvisation," (for Ken Burns "Jazz") clearly defends many improvisations should count as compositions, and even gives so far as to claim that "And if you ever have the chance to listen to a classic jazz improvisation over and over again—Coleman Hawkins's "Body and Soul, " or Thelonious Monk's "Straight, No Chaser," for example—you will find that they are compositions of the highest magnitude. Indeed, there is a good case to be made that these musicians should be able to copyright their solos as original compositions or variations." (bold and bold italic not in original)
---
🔷 Prolific jazz textbook author Mark Gridley comes clearly down on accepting that improvisations can count as compositions when he comments on solo improvisations being simultaneously performed while also being composed.
"To be a competent jazz improviser, a musician must understand theory and harmony, have a background of intensive ear training, and be highly proficient on his performing instrument. Furthermore, his mastery of compositional tools is appraised every time he performs because jazz improvisation consists of simultaneously composing and performing."[53] (bold and bold italic not in original)
---
🔷 Thomas Larson, in his textbook, History and Tradition in Jazz (2002), states specifically that improvisation consists of "simultaneously composing and performing." If one is composing, then one is concurrently producing a composition!
"Improvisation is defined as the act of simultaneously composing and performing. It is an essential element in the performance of most, but not all, jazz. For instance, most of what you hear when you listen to a jazz big band is written down and not improvised. But jazz is an art form of individual expression, and most jazz contains a great deal of improvisation. When you listen to a small jazz group, it is usually easy to tell which member of the group is improvising a solo, but it is important to remember that the other members of the group are also improvising within the framework of their responsibilities to the group sound. [54]

(bold and bold italic not in original)
There is a lot of controversy over whether it is possible to tell while listening in real-time whether a musician is or is not improvising. Larson states he is of the opinion that "most of the time it is easy to tell." Other theorists, such as Vijay Iyer, deny that one can tell whether someone is improvising.
This is not the place to examine this controversy, but see its critique at PoJ.fm's Ep18. Can improvisation be recognized by listeners?
---
🔷 In The Lived Experience of Improvisation: In Music, Learning, and Life, baritone and alto saxophonist Simon Rose explains that in his researched interviews (published in this book), improvising jazz musicians state that they are often mutually composing during a group improvisation.
"Improvisation as Composition:


Improvisers share responsibility for the creation of music in performance; participants compose the music through improvisation activity. Musicians know this, but at the level of institutionalized funding and education, the point needs to be asserted. This is a major shift in generally accepted, formal understanding of how music is created and benefits from reorientation. In a variety of ways, interviewees made reference to the practice of improvisation as composing and themselves as composers. 'They're effectively three mutual composers going out and creating their music, which is a continually evolving body of music through the practice of improvisation.' (Butcher, p. 4, on The Schlippenbach Trio [Alexander von Schlippenbach piano, Paul Lovens drums, Evan Parker saxophones]). The idea of 'mutual composers' is important. Improvisation actively negates the divide between the performer and composer roles—resulting in 'mutual composers': composition in an embodied form in the act of improvisation. Characteristic of such real-time composition is a continually 'evolving' music, evidenced by this trio's forty-year plus history of activity. Improvisation also forms composition in ways that are not necessarily about a long-term group evolving. Derek Bailey expressed interest in not seeking to maintain long-term groups, for him this moved away from the productive immediacy of the improvisation encounter (although this is also countered by the recurring musical relations that were inevitably developed). Temporary groups with a shifting membership are as common as fixed groups in free improvisation and, regardless, the music that results is in effect composed by the group. The development of individual's musical material and the ability to make creative use of it in the group context lead to the composition of the music, by the group. The flux in perceptions of improvisation and composition was well illustrated at a presentation in 2013 in Berlin: a performance given by members of a large group ensemble was followed by discussion."[55] (bold and bold italic not in original)
---
🔷 Gunter Hampel (b. 1937) is a German free jazz innovator since the 1960s who can play the vibraphone, clarinet, saxophone, flute, and piano believes improvising demands musicians spontaneously compose, or what he categorizes as "live composing."
"I composed, that is, developed spaces and ways of playing or spontaneously came up with these while composing and improvising—I just gave my talent free space to design. Improvising is nothing more than composing, but off the cuff. Whether I write it down or let it flow out of me directly, lively, spontaneously through my talent—that's what I call lively composing."[56]

(bold and bold italic not in original)
---
🔷 Muhal Richard Abrams (1930–2017), a cofounder and first President of the Association for the Advancement of Creative Musicians (AACM) out of Chicago and 2010 NEA jazz master, rigorously states that improvisation can simultaneously be composition in an interview with pianist Vijay Iyer.
"Muhal Richard Abrams (1930–2017): "It could be, in the sense that improvisation has two processes going. It has improvisation and composition going at the same time. It's all at the same time—I'm composing and I'm performing at the same time. I'm composing and I'm performing at the same time. It's all the same![57]

(italics in original)
---
🔷 Bert Mooiman, (pianist, organist, church musician, teacher, writer and music theorist who studied at the Royal Conservatory, The Hague. On piano, he performs as both a soloist and a chamber musician. Since 1989 he is organist in residence at the Nieuwe Badkapel, The Hague and artistic director of the Badkapel concert series) in his "Historically Inspired Improvisation: Improvising on basis of 19th-century music making," (May 2015) explains what he sees as some of the relationships between improvising and composing confirming that some improvisations qualify as composing while improvising.
"With the word "improvisation" I indicate the process (or the result) of creating (inventing) new music – or adding new elements to existing music - while performing. The difference with composition lies in the available time: in composition, the creator has time to think things over and to change them before the piece is performed. A composition is usually (but not necessarily) codified in a score, to be performed on a different moment by the composer himself and/or by other performers. In an improvisation, the thinking time is always less than the musical time elapsed: there is no way of smuggling in extra time to ponder things. The definition of improvisation used here is similar to the one offered by Jean-Jacques Rousseau in his Dictionnaire de musique (1768). Rousseau didn't yet use the term 'improvisation' in the modern sense; he used 'Fantaisie' instead. Under this heading, Rousseau writes: "FANTAISIE: Pièce de musique instrumentale qu'on exécute en la composant" – performing while composing. For Rousseau, composing essentially meant inventing and writing music. Two-and-a-half centuries later, this term has become less easy to define. To evade possible pitfalls, my definition avoids the word 'composing'. Improvisation can involve creating a new piece ('free improvisation'), but there can also be an improvisational momentum in the performance of a previously composed piece, even when not a single note in the score is altered. This definition of improvisation is more restrictive than the one used by Bruce Ellis Benson, who writes that improvisation is "to rework something that already exists (that is, 'conveniently on hand'), and thus transform it into something that both has connections to what it once was but now has a new identity." Benson also sees composing itself as a form of improvisation—the crucial element for him being the re-arrangement of already existing material. To me, this last implication seems to be somewhat counter-intuitive—which is why I still prefer to distinguish between improvising and composing.


4. Improvising and composing are two ways of inventing music, that are not essentially different from each other: rather they can be thought of as parts of a continuum, a scale with as extremes the totally free improvisation on one side, and on the other side the completely fixated piece of music—both probably being hypothetical [Cf. the Time-Fixation Diagram]. The role of the performer varies theoretically from maximal (in the free improvisation, where the performer is also the inventor) to not existing (in the completely fixated piece, which is so determined that it can be performed without a performer). A listener often cannot decide by ear whether music is being improvised or not; for him, the main difference between the two extremes is that the improvisation after its performance only continues to exist in his memory, whereas the completely fixated piece can be exactly reproduced at any time. In this text, improvisation will mainly be described from the point of view of the performer.

5. The environment of this research is in the colourful area in between those extremes, where an improvisation re-uses already existing (sometimes composed) material, and pieces of music that are meant to last (or to be performed by a group of musicians) are notated in a musical score – with all its imperfections, possibilities of interpretation, and even features that give way to space for improvisation. It is the area of musical styles – a style being a musical 'idiom', that can be described as a collection of musical patterns and conventions, shared by more than one piece of music. The extent to which a piece of music is fixated in a score changes from style to style and even within a style. The assertion that improvising and composing are not essentially different processes implies that within styles which favour the fixation of music in musical scores—like 19th-century styles—these scores show patterns and conventions that are relevant for free improvisations in the same style as well."[58] (bold and bold italic not in original)
---
🔷 "The New Dictionary of Music and Musicians defines improvisation as:

"The creation of a musical work or the final form of a musical work, as it is being performed."

(Stanley Sadie (gen. ed.), "Improvisation" in The New Grove Dictionary of Music and Musicians, Vol. 12.)[59]
"David Dolan, again in his 1996 article "The Classical Style" in Classical Piano, identifies two types of approaches to improvisation: Firstly improvising (or extemporising—the two words are interchangeable) of a whole new piece: for example a set of variations on a given theme, a fugue, prelude, fantasia or a suite. Secondly, improvising may also be within the written work and be presented as part of its interpretation, for example a cadenza, elaborating on a fermata point or an ornament. This second approach Dolan has suggested in his 1996 article "Taking the Risk" in Classical Piano, is a "living interpretation" in "real time," and one Dolan, quoting his teacher Arthur Schnabel, called "re-creating the text."[60]

(bold not in original)
---
🔷 Peter Kivy (to some extent) in Authenticities: Philosophical Reflections on Musical Performance (Ithaca, NY: Cornell University Press, 1995).
---
🔷 The "Yes" side that improvisations can qualify as compositions includes Philip Alperson who believes that improvisations can be works of art (WOA) in "On Musical Improvisation," The Journal of Aesthetics and Art Criticism, 43, no. 1 (Fall 1984): 17–29.
---
🔷 Music historian and former Dean of the Yale School of Music School (1980–1989), the late Frank Tirro (1938–2021) wrote about improvisation and composition in his "Constructive Elements in Jazz Improvisation," in Journal of the American Musicological Society, Vol. 27, No. 2 (Summer, 1974), 285–305.
"Western composition and jazz improvisation have in common a coherent syntax and a hierarchical structure which provide a means for deferred gratification through a perception of the music's embodied meaning. In jazz, process and product occur simultaneously as the improviser both ornaments and extemporizes. "
"Philip Gehring writes on the aesthetics of improvisation as follows:
"Unlike a composition, there is no recreative process in an improvisation whereby it can be experienced again and again. If it happens that a certain improvisation is recorded and later written down, then it lives the rest of its life as a composition rather than an improvisation.

There can be little doubt that these transcribed improvisations are indeed compositions, each following musical laws that govern the progress of the work."[61] (bold not in original)
If there is little doubt that a transcribed improvisation is a composition, then there should also be little doubt that the improvisation is a composition before it gets transcribed because the two sonic elements are identical.
Some theorists on music seem to have a fetish about requiring compositions to be repeatable. To see that no such repeatability requirement is correct for determining whether or not something is a composition there are several thought experiments and other considerations that show repeatability is not a requirement for compositionhood.
Beethoven improvises, then transcribes the improvisation, then it all gets destroyed and no one ever knows about it. The composition, conceded by anyone who says writing it down as a transcribed improvisation now makes it a composition, has to agree that Beethoven's transcribed improvisation has become a composition. Yet under the proscribed circumstances this composition can never be played or repeated since no one even knows about it and never will.
Defenders of the repeatability requirement for compositions might try to get around the Beethoven destroyed transcribed improvisation composition counter-example by appealing to the idea of the destroyed Beethoven composition as still having been potentially or possibly repeatable. Just before the fire the composition could have been quickly played thereby preserving/meeting/satisfying the potentially playable repeatability condition for compositions. But now we have the defenders in an untenable position. Consider the improvisation prior to its having been transcribed and ask if this improvisation is possibly repeatable or playable. The answer is that any improvisation is potentially or possibly repeatable since it is not a contradiction to imagine a story where Johnny B. Goode has a good enough memory (make it eidetic) and high technical mastery of his instrument that immediately after improvising a passage, he can repeat it verbatim showing that improvisations can be repeatable.
CONCLUSION; Some improvisations are repeatable (not self-contradictory to claim this, therefore it is not logically impossible), and some compositions are not actually repeatable.
---
🔷 The editors of Encyclopedia Brittanica define improvisation as a form of composition.
"Improvisation, also called extemporization, in music, is the extemporaneous composition or free performance of a musical passage, usually in a manner conforming to certain stylistic norms but unfettered by the prescriptive features of a specific musical text."[62]

(bold not in original)
---
(Background is of The Magician card from the Rider-Waite tarot deck, also known as the Rider-Waite-Smith deck. Created by Pamela Coleman Smith (1878–1951) and Arthur Edward Waite (1857–1942) in 1909. No longer under copyright in the United States, and arguably not in the United Kingdom either. A saxophone, trumpet, and PoJ.fm logos added.)
---
Three challenges to improvisations ever being works of art (WOA)  

[

edit

]
Challenge 1 (CH 1): Improvisations are performances (i.e., necessarily), and performances are not and cannot be artworks or works of art (WOA). Paul Thom, among others, holds that performances cannot be artworks.[63]
(CH 2): Improvisations are not strictly compositions (in other words, there are differences between the two action-types), and only compositions are (or give rise to) musical works (MWs). Only the action-type of composing gives rise to MWs. Therefore, improvisations are not MWs. There are other tough cases regarding such issues as to whether orchestrations, arrangements, and transcriptions are separate MWs.
(CH 3): Recorded improvisations are documentations, and documentations are never WOAs or MWs.
Regarding (CH 3), some theorists take the opposite stance on some metaphysical views and hold that all WOAs are documentations of the actions or action-types that created them. Hence, recorded improvisations bring documentations of the studio product.
Despite the three challenges of (CH 1–3), some improvisations are nevertheless genuine WOA, or at least the arguments in (CH 1–3) do not prove they are not.
Regarding the argument in (CH 1), no one disputes that improvisations are performances, so the issue becomes whether performances can ever be works of art. This denial is false if performance art uses performances to create WOA.
The Wikipedia: Performance art article supports that performances can qualify as artworks:
"Performance art is a performance presented to an audience within a fine art context, traditionally interdisciplinary. Performance may be either scripted or unscripted, random or carefully orchestrated, spontaneous or otherwise carefully planned with or without audience participation. The performance can be live or via media; the performer can be present or absent. It can be any situation that involves four basic elements: time, space, the performer's body or presence in a medium, and a relationship between performer and audience. Performance art can happen anywhere, in any type of venue or setting, and for any length of time. The actions of an individual or a group at a particular place and in a particular time constitute the work. . . . The ideal had been an ephemeral and authentic experience for performer and audience in an event that could not be repeated, captured or purchased."[64]

(bold and bold italic not in original)
CONCLUSION: Since performance art can produce works of art (WOA), we cannot rule out jazz performances as possibly being WOAs merely because they are performances contra (CH 1).
Seemingly supportive of the point of view of the second objection, namely (CH 2), that declares improvising and composing are of two different action-types is philosopher Nicholas Wolterstorff (b. 1932). He argues for a rigid and categorical distinction between composing and improvising in Works and Worlds of Art (1980).
This distinction results from his formidable account of what constitutes a musical work. Wolterstorff says:
"A corollary to this understanding of the nature of composing is that to improvise is not to compose. That corollary is clearly correct. Suppose that someone has improvised on the organ. And suppose that he then goes home and scores a work of such a sort that his improvisation, judged by the requirements for correctness specified in the score, is at all points correct. In spite of that, the composer did not compose his work in performing his improvisation. In all likelihood, he did not even compose it while improvising. For in all likelihood, he did not, during his improvising, finish selecting that particular set of requirements for correctness of occurrence to be found in the score. Suppose, for example, that at a certain point in his improvisation he introduced a bit of rubato, with full consciousness of doing so. In so doing, he has not yet decided whether to select rubato at that point as required for correctness of occurrence."[65]

(bold and bold italic not in original)
Wolterstorff's intuitive idea here seems to be that composing is constituted by a process where a necessary feature or condition for composing demands that the composer must make choices regarding the correctness of what ought to occur during any performance of that particular composition. According to Wolterstorff, any composer during a compositional process must "select a particular set of requirements for correctness of occurrence for what constitutes this musical work as found in the score."
There are at least three problems with Wolterstorff's approach to specifying the identity conditions for composing. The first concerns his apparent requirement that there be a score; the second concerns the issue of choosing what counts as correctness for the performance of that very musical work; the third concerns a contradiction regarding actual musical scores failing to count as compositions when they were obviously composed.
Could a musical work exist without a score? If we presume that any score must be in the form of a publicly observable recording mechanism, such as notes written on paper, found on a tape recorder, or an iPad or monitor display screen 📺.
What about Beethoven's memory? Can Beethoven's memory of an entirely decided upon what counts as correct for this work of music qualify as a score? It is unclear what Wolterstorff's position on this question should be. He might argue that until Beethoven does the equivalent of writing it down, he has not yet decided what counts as a correct performance of that work. Such a position cannot be acceptable since what else should count as a composer's making 'final decisions of correctness' other than the intention that this is the final work product, and Beethoven has done this in the counter-example.
Suppose Beethoven informs you that he has already gone through the processes that determine his final decisions for work correctness but just did not bother to write it down. In that case, Beethoven's memory could count as a (mental) score. However, Beethoven's memory is not (easily?) publicly observable, is it? Does a score for this work exist or not? If it does not, then arguably, the musical work still exists; it is represented in Beethoven's memory. Therefore Wolterstorff's necessitating a publicly available score for a musical work's existence is flawed.
A philosopher who agrees that scores are accidental to the existence of a musical work (even though he does not believe musical works even exist!) is Ross P. Cameron (b. 1979) in his "There Are No Things That Are Musical Works" (2008).
"On (2): [Musical works are abstract objects] assuming with the orthodoxy that the abstract/concrete distinction is exhaustive, if musical works are not abstract, then they must be concrete. But what concrete objects could they possibly be? Might it be the score? No. The score is just a piece of paper and ink: it is not something that is heard, and its existence is accidental to the existence of the musical work. (Perhaps you object to the identification of the score with the piece of paper on which it is written. Fair enough—but then you are probably thinking of the score as an abstract type of which that piece of paper is an instance; in which case identifying this abstract object with the musical work is not going to solve the problem currently under discussion.) Could the musical work be the composer's thoughts about how the work is to be performed? No: thoughts cannot be heard, but musical works are (at least sometimes) heard. Might the musical work be a performance, or a sum of performances? No: we say that a musical work has been performed more than once; the performances are performances of a work, they are not the work itself. Those seem like the best candidates amongst the concreta to be identified with the musical work, so the inadequacy of these identifications seems to point against identifying a musical work with a concrete object. Hence, if there are musical works, they number amongst the abstracta."[66]

(bold and bold italic not in original)
Regarding the second problem for Wolterstorff's position is that there seems no reason why someone could not argue that it does not get any more of a 'final decision' of what will qualify as correctness for this musical work than when one improvises since the choices made cannot be changed yet were clearly chosen by the performer. These very actions produced the musical work product, and it is final! Hence, improvisers sometimes create compositions since they meet Wolterstorff's condition of making 'final decisions' for what counts as correctness for this specific improvisation.
Here's the third problem for Wolterstorff's position concerning musical score sheets. Suppose that a composer writes out two variants of the same song titled "Headphones 🎧" in an A and B version. She has not made a 'final decision' as to which she prefers. Unfortunately, she then dies. According to Wolterstorff, no composing has taken place since neither the A version nor the B counts as a composed piece of music since no 'final decision' was ever made as to which version of the song "Headphones" is the 'correct' version. When musicians play the A version, they could claim that, according to Wolterstorff, "No one composed the A version of "Headphones." This situation reveals something wrong about requiring decisions about the correctness of performance for a specific song.
In summary, the three problems for Wolterstorff's denial of improvisations counting as compositions were:
(1) Scores do not need to exist for a MW (musical work) to exist.
(2) Improvisers create compositions since they have met the requirement of making 'final decisions' for what counts as the correctness for this specific improvisation.
(3) Compositions can exist where the composer had not yet decided which of her two compositions was her preferred one.
Several issues immediately arise here. While seemingly a relatively innocent sentence, it seems as if using it makes Wolterstorff 'give away the store' (i.e., concedes too much to his argumentative opponent) when he writes, "In all likelihood, he [the improviser] did not even compose it while improvising." When Wolterstorff writes, "in all likelihood an improviser was not composing while improvising," it implies that there exists a possibility (the unlikely choice) that an improviser was composing. Wolterstorff's theory forbids him from recognizing an improvising composer since he denies improvisers ever simultaneously compose while improvising.
When Wolterstorff claims that musical works only get created by composers and composing is a different action-type than improvising since a finished composition (MW) results only when a composer has "finished selecting that particular set of requirements for correctness of occurrence" for that particular composition.
When Wolterstorff states that "Only the action-type of composing gives rise to MWs (musical works)," he begs the question against his argumentative opponent who holds the opposite.
Even if Wolterstorff was correct that improvising and composing are different action-types, there may well be two different ways to produce compositions where the resulting product is not identical to its originating action-type. We can make arrows defined as a fin-stabilized projectile launched by a bow using different action-type procedures. One action-type would be to take a stick and carve it into an arrow, while a different action-type modifies a thin aluminum tube into an arrow. The resulting product of the different action-types each produces the same result: arrows. Therefore, different action-types can have the same result or product.
We also saw above that Wolterstorff's fundamental requirement for making a composed musical work is to "finish selecting the particular set of requirements for correctness of occurrence" for that particular composition, and improvisers have accomplished this during his, her, or their improvised performances.
Steve Larson (1955–2011), although a staunch supporter that many improvisations do qualify as compositions, nevertheless finds that it is not universally the case, so that not all jazz improvisations should always count as compositions.[67] Here's what he concludes about improvisations and compositions:
"This study suggests a different definition of improvisation. I now understand improvisation as the real-time yet preheard—and even practiced—choice among possible paths that elaborate a preexisting structure, using familiar patterns and their familiar combinations and embellishments. And I now understand composition as putting together musical elements and storing them—whether in memory, notation, or sound-recording media—in a way that allows, but does not require, revision.

These definitions are not mutually exclusive. Music can be either, neither, or both of these things. Some improvisations are best regarded as compositions. Other improvisations are not. Some compositions are best regarded as recorded improvisations. Other compositions are not. Some aleatoric music, often cited as an example of music that is both composed and improvised, may be neither. And I suspect that all enduring music is created by improvisation, whether or not it is recorded in notation."[68] (bold and bold italic not in original)
Larson concurs that some improvisations count as compositions in these two paragraphs, but argues that not every improvisation should. He supplies here in these two paragraphs no reasons for believing that some improvisations are not compositions. Additionally, the definition provided for composition, namely, "the result of putting together musical elements and storing them," is consistent with all improvisations counting as compositions so long as we store them somehow. All improvisations have certainly put together musical elements.
Is Larson correct that the definition of composition requires storage or storing? While it is true that most compositions get recorded in "memory, notation, or recording technology," is storage a necessary condition for something to count as a composition? There seems no theoretical reason why a composition could not exist that does not get stored.
Here is an argument that a composition could exist that doesn't get stored in memory, notation, or any recording technology. There are two considerations here—the first one concerns ontology versus epistemology. Beethoven is getting forgetful. Nevertheless, he continues to do the same mental activity when he writes it down using musical notation and produces what all would agree is a successful musical composition if recorded on paper. After thinking the entire piece through to his satisfaction, he forgets what he had entirely thought out. Did forgetful Beethoven produce a composition? Just because no one can know what this work consists of (the epistemology) is irrelevant to whether forgetful Beethoven created an authentic composition from an ontological perspective (its ontology).
Consider the same forgetful Beethoven scenario as before, but this time Beethoven succeeds in writing it all down on paper, then this score immediately burns to ashes before anyone else ever sees it, and forgetful Beethoven no longer can recall what he wrote down. If one accepts that Beethoven succeeded in writing the score down in this second scenario and that this then counts as a composition because it was recorded, shouldn't the very same 'work composition,' musically speaking, count as a composition, even if Beethoven has failed to write it down? In neither case can anyone ever play the work, but the two scenarios' works of music would sound identical if anyone could.
The other consideration concerns what is true given a possible world's scenario. Suppose that God is monitoring Beethoven's musical output. The day after Beethoven has forgotten his musical product of yesterday, he works on composing a musical work, but this time he writes down the score on paper. God remarks to himself that this written-down and notated composition is identical to the one Beethoven forgot that he thought up yesterday. If the non-remembered and non-stored musical production gets ruled out as counting as a composition, then God's remark would be mistaken. But can God make a mistake about this when the two musical productions generated by Beethoven are identical?
The second one has been written down in musical notation, so it counts as a composition according to the definition. If forgetful Beethoven had written down the first forgotten one, he would have written down the same musical score. Hence the two musical productions would have been identical. The fact that the first one was not stored seems irrelevant to its being identical to the second one musically. Storage is only required for knowledge and evidence but not for the existence of a composition in the first place.
Additionally, for a Platonist, such as Julian Dodd, who believes all possible musical compositions have eternal status as abstract objects, these existing abstract musical structures should count as a kind of 'storage' or permanence; indeed, the best possible storage since they have eternal existence and cannot be destroyed (now that's storage!) and available for discovery by more than one person, or the same person could discover it twice.
---
---
Philosopher Tobyn C. DeMarco, in his CUNY dissertation (2012), "The Metaphysics of Improvisation," staunchly defends that improvisations can count as genuine compositions or musical works, or works of art under some circumstances, but not others.
""Work-hood," I submit, should be defined in such a way that it allows improvisations to be works."

[69]
"In one common definition of improvisation, that it is "composing in the course of performance," there is a potential implication that improvising is a species of composing. Philip Alperson seems to champion this view. But this idea is faulty because it fails to see that the way in which improvising is like composing is in the fact that both action-types share the same process but do so in a different manner, which Lee Brown calls "modal" considerations. According to my account, the issue of whether composing is a species of improvisation, or improvisation is a species of composition, is a nonsensical question because both practices share a fundamental process called selection. Selecting is where the agency is. Selecting itself is neither composition nor improvisation. Of course, selection by actual human agents always occurs in either composing or improvising, or in the continuum between them. Consequently, to posit a process called selection is a theoretical construct, an abstraction.



The distinction between composing and improvising is one of degree. There is a spectrum or continuum of actions having improvisation to one side and composition on the other. Whether any one action lies categorically to one side with a firm degree of confidence is yet to be seen. So, my view is that the composition-improvisation distinction is not hard and fast but a continuum or spectrum. Consequently, it is vague. This does not mean that the metaphysics of the work must be vague too. What I will do in the work section is build the theory based upon those actions that are on the end of the spectrum, the ones we know, or think at least more probable, are improvisations."[70] (bold and bold italic not in original)
Nevertheless, there can be some instances where both compositions and improvisations fail to produce musical works and certainly need not become works of art. He provides two quick thought experiments where a composed musical happening fails to count as a piece of work and another where we should not think an improvisation counts as a composition. His text is below in green font with comments by PoJ.fm inside of square brackets in blue font.
"In addition, there may be instantiations of the action-type "composing" that do not give rise to works, and there may be instantiations of the action-type "improvising" that do not give rise to works. For example, suppose a composer created a score with instructions that were impossible to follow. Such a case may be counted as an instance of composing without the generation of a WOA.

[DeMarco notes that "in a clever way one may interpret the instructions for the impossible as a conceptual WOA."]

In the case of improvising, suppose a person "doodles" on her piano for two minutes. The action-type improvising was instantiated, but it may be implausible to categorize the doodling as a WOA [work of art].

[In a footnote, DeMarco points out that such doodling in the context of following the instructions for a WOA by John Cage is easily imagined).] Cases like these and others, however, will be classified according to the account of WOAs (or musical works) one adopts. Furthermore, I can discern no a priori reason for thinking that composition (action-type) must be defined as the generative process that gives rise to works, either exclusively or not. Additionally, it would be question begging to just assert that improvisation (action-type) is the (or an) artistic practice that does not generate WOAs. Most importantly, even if one did define composition in this way, it would still not entail that there was no other way (an action-type) for works to be generated."[71]

(bold and bold italic not in original)
---
Some theorists seem slightly confused about how to talk about the relationship between improvisations versus compositions. On the one hand, Craig Rusbult distinguishes between improvisations and compositions in terms of their relative permanence status. While on the other hand, he continually repeats that improvisations are compositions. First, he requires compositions to be repeatable due to the consequence of having been recorded in some manner, including a written musical score, recording technology, or even human memory. After, he still maintains that improvisations are on-the-spot compositions. When he remarks that one can preserve a composition, he refers to preserving an improvisation. Certainly, if all that is done is a recording of a musical improvisation, this improvisation is already the composition being recorded.
"When you find something that "works well" during a musical improvisation, you may want to preserve the results of your creative discovery in a musical composition. Basically, an improvisation becomes a composition when it is repeated in the same form, so its status changes from temporary to permanent. Because improvisation is on-the-spot composition, in real time while the music is happening, all skilled improvisers are skilled composers. And some composers, continuing the tradition of J.S. Bach, are also skilled real-time improvisers, with an ability to perform well and produce pleasing music when they (and their listeners) do care about the quality of the music. You can preserve a composition—so it can be duplicated later by yourself or others—by writing it on a sheet of paper or, in modern times, by saving it in the memory of a computer or electronic instrument. Or your improvisation can be recorded on tape or digitally, and then transcribed into a musical composition. Or you can just remember what you did, and then play it (or something like it) later."[72]

(bold not in original)
---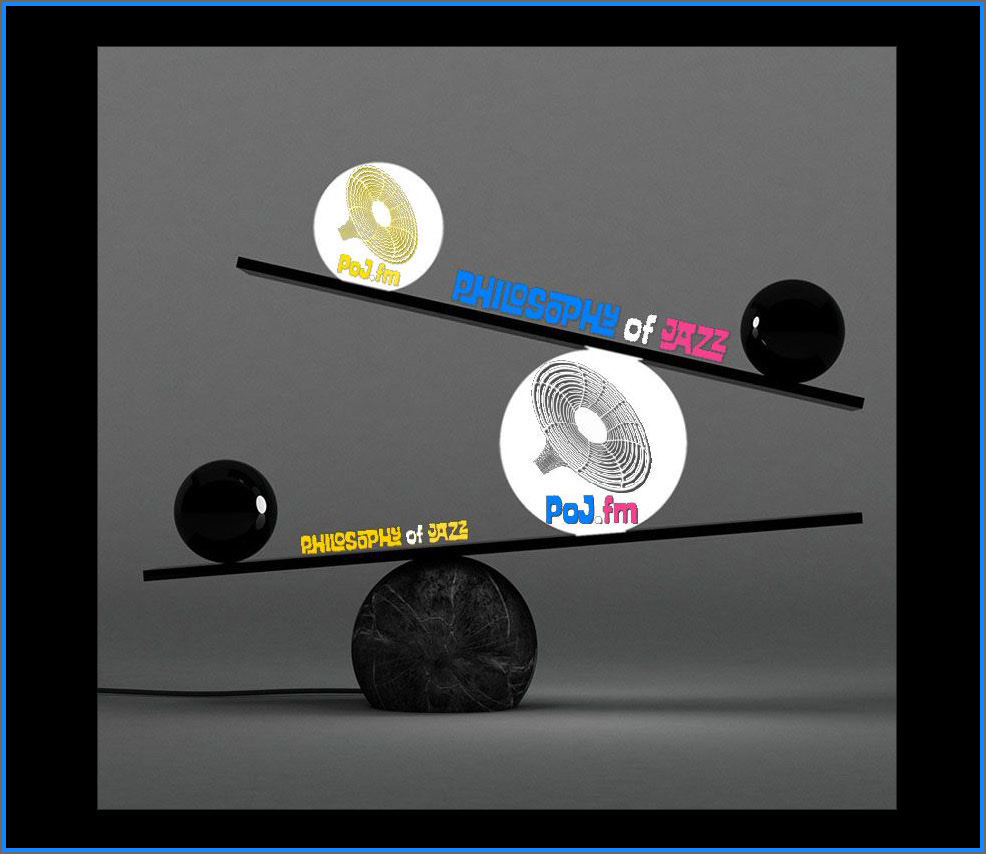 ---
What is meant by composition?  

[

edit

]
So, it is going to come down quite a bit to what one means by composition.
Dictionary.com gives these definitions for "composition" among which these are relevant to this discussion:
The act of combining parts or elements to form a whole.

The resulting state or product.

Manner of being composed; structure, as in "this painting has an orderly composition."

Makeup; constitution, as in "his moral composition was impeccable."

A piece of music.

The art of composing music.

None of these definitions strikes a reasonable person as inappropriate or wrong for how the word "composition" gets used in conversations. The definition that may end up being most relevant when addressing the question as to whether every musical improvisation (not counting interpretations of a musical score while sticking to and intending to play that very score as written by a composer) can count as a composition is the fifth one stating a composition can be "a piece of music."
➢ What, though, is here meant by piece?
There are two standard readings that the dictionary does not disambiguate between the two. The word "piece" has a part/whole ambiguity. A piece of music could conceivably refer to either a part of a more extensive musical work, or it could refer to the entire thing.
If "piece" means just a part, then since any improvised section of a jazz performance is obviously a part of the larger whole on this conception and definition of composition, all improvisations would count as compositions. To make reference easier to this conception, we can label it as a part-piece.
If it means an entire piece of completed music, then not all improvisations are completed pieces of music. Call this conception of piece the whole-piece.
➢ Are there any arguments that can break this stalemate as to how the concept of improvisation relates to part-pieces or to whole-pieces?
A relevant consideration in favor of the part-piece use of composition concerns how we are prepared to talk about improvisation within a tune that is less than the entire piece of performed music. We are certainly ready to claim that even in this instance where the improvisation in question is a part-piece of a larger musical entity that the improviser is responsible for causing this part-piece of music to exist. Furthermore, no one should deny that the individual musician had produced this music. If someone were to deny that a musician had composed that particular improvisation, we would be thunderstruck since if he or she did not compose it, then who did? Here we are using the first definition of composition, namely, "the act of combining parts or elements to form a whole," which an improviser most certainly has done in making an improvisation.
Furthermore, using all of the other definitions, this improviser produced "a state or product" by making an improvisation and has created "a structure" wherein this improvisation has a particular "makeup" and "constitution" and has "artfully" produced "music."
CONCLUSION: All of these considerations support the idea that improvisations can have been composed by an improviser who produced them resulting in a musical product that is a composition.
---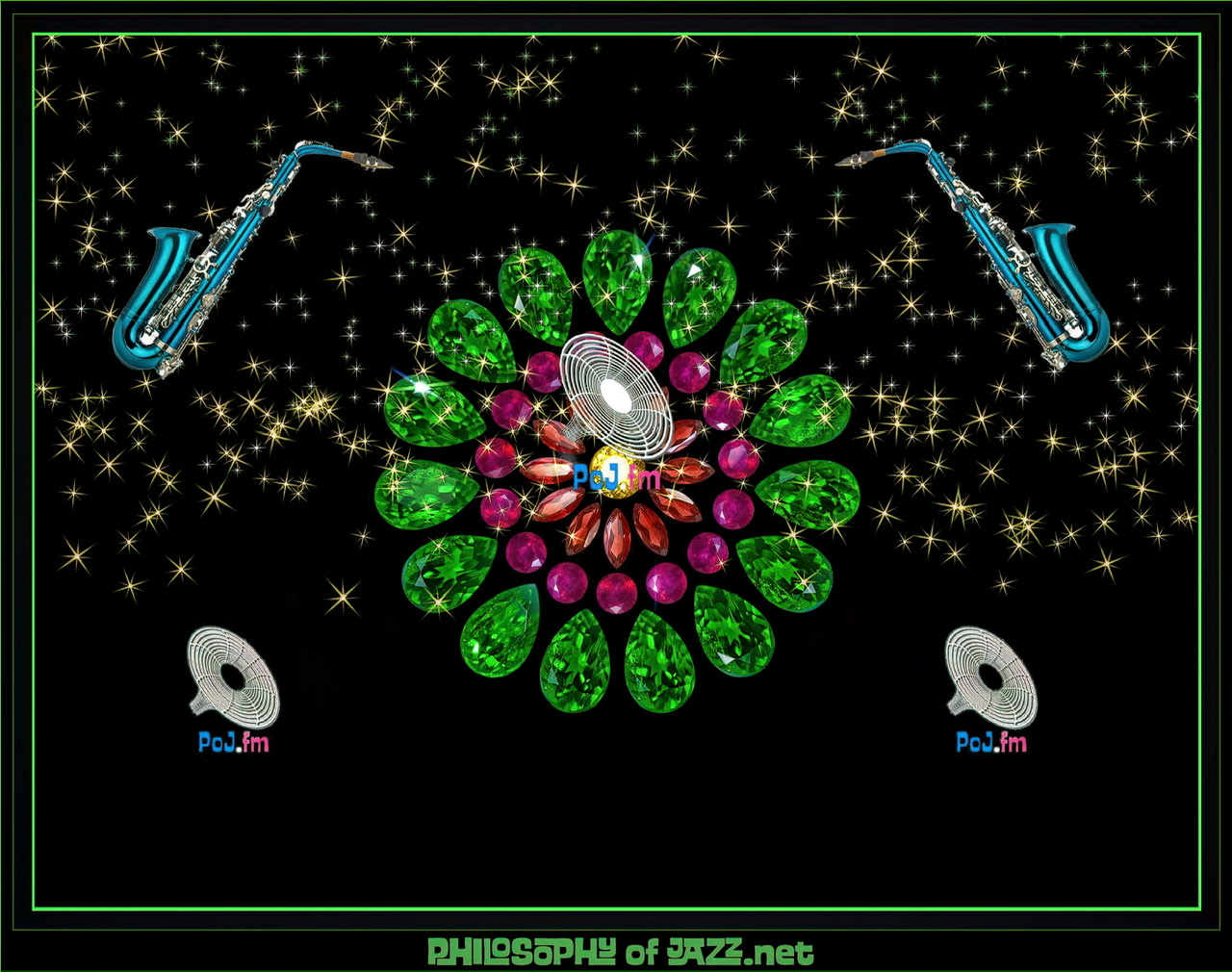 ---
Why not just restrict the term "composition" to non-live and non-improvised musical works?

 

[

edit

]
Abraham Lincoln (1809-1865) is famous for asking and answering his own question: "If you called a tail a "leg," how many legs would a dog have?" Lincoln says the correct answer "would still be four because calling a tail a leg does not make it a leg."[73] Similarly, restricting a term in particular contexts for practical purposes or speed of communication might require limiting the domain of a previously used term to a narrower range of objects. None of these practical considerations should affect the theoretical questions regarding how tails and legs differ or compare regardless of what you call them. Similarly, investigating how improvisations relate to compositions should follow the same path.
While one could specify that compositions2, by definition, do not include improvisations, this would not settle the question whether or not improvisations can count as compositions.
Even compositions2 have conceptual problems if defined as including only non-live and non-improvised musical works.
What does "non-live" mean? It means not currently being performed. So record an improvisation that sounds like it has a good beginning, middle and ending. Is the recording a musical work? It could be argued to at least be a token of a musical work. A recording is itself not improvised. Can this recording qualify now as a composition2 since the recording itself is not an improvisation, but of an improvisation, and since the recorded improvisation occurred in the past it is now non-live?
If the above recording of an improvisation counts as a composition2, then what is it a recording of? One answer may be that it is a recording of a composition.
CONCLUSION: Restricting the word "composition2" to non-improvised material does not prevent improvisations from possibly qualifying as compositions.
---
Not every improvisation counts as a composition  

[

edit

]
An objection to every improvisation counting as a composition concerns the situation where an improviser has only added minor improvised embellishments while performing a pre-composed musical composition. It does not seem intuitively correct that the entire work with minor embellishments should count as a new composition. Instead we are inclined to describe the situation as one where it is the same composition but with minor additions and interpretations.
➢ What is an embellishment to a piece of music?
Wikipedia: Ornament (music) explains that embellishments, also often called ornamentations, are typically added notes that are not essential to the melody (or harmony) but add interest and variety to the performance of that particular tune:
"In music, ornaments or embellishments are musical flourishes—typically, added notes—that are not essential to carry the overall line of the melody (or harmony), but serve instead to decorate or "ornament" that line (or harmony), provide added interest and variety, and give the performer the opportunity to add expressiveness to a song or piece. Many ornaments are performed as "fast notes" around a central, main note."[74]

(bold not in original)
On this line of reasoning, the improviser is responsible for producing the ornaments and embellishments. Still, he or she (or they) is staying more or less within the confines of the original score. This counts as improvisational when these ornaments are added because they were not in the original musical score. Nevertheless, they don't affect the original musical work's overall structure, so they are insufficient to end up counting as a brand new composition.
---
---
How long does a composition have to be to have been composed?  

[

edit

]
Regarding the possible lengths of musical works relative to their being a completed composition, consider a composer who has not yet written any music, but who now begins to produce a piece of music that she intends to be 32 bars long. She writes the first two bars of music still with 30 more bars to go. Would anyone deny that this music writer has composed these first two bars? While it is true that these first two bars do not constitute a completed or finished work, it remains true that these first two bars have been composed and form part of a fuller composition. Could anything that is part of a composition, not itself be a composition? It doesn't seem possible, does it? But for the part versus whole problem, everyone agrees that the person who wrote the first two bars did put them together and hence composed those two bars of music.
There may be one way in which it is possible for a part of a composition not to count as having been composed. Consider individual notes that are parts of a larger composition, that one note can be a part of a composition, yet the composer did not compose that specific note in the sense of creating it. Although the composer chose that single note from amongst all others and in this sense, if choosing can be said to be constitutive of composing, then choosing one note could possible count as composing with it. It might seem correct that any one note could never be a composition or a musical work, but see the next section Ontimpr10. "Could there be a one note composition?" for counter-arguments. On the other hand, the composer who produces two bars of music has sequenced the notes in an original manner, and so this would count as having been composed.
---
Could there be a one note composition?  

[

edit

]
Andrew Kania
in his Philosophy of Western Music (2020)
reports that the band The White Stripes performed a 'concert' where they played only one note.
"On July 16, 2007, the popular and critically acclaimed band the White Stripes took the stage on George Street in St John's, the capital of the Canadian province of Newfoundland and Labrador. The ecstatic crowd cheered them on as guitarist Jack White and drummer Meg White drew back their arms in preparation to begin the show, played a single loud note, and put down their instruments. The show was over. Before they took their bow, to riotous applause and cheering (including calls for "one more note!"), Jack White announced that the duo had now "officially played in every province and territory in Canada." Few would deny that the White Stripes performed in St John's that day. But did they perform music?"[75]

(bold not in original)
See White Stripes One Note Concert with good coverage of immediately after the show is over. Unfortunately, one cannot see Meg White, the drummer. To see Meg White and Jack White simultaneously playing one note, see this video.
---
Reasons why single note compositions are possible  

[

edit

]
While initially a single chosen note, say middle C on a piano, would not seem like it could be a composition by itself, there are several thought experiments showing it is possible.
THOUGHT EXPERIMENT #1: A composer uses only one note, but repeatedly over and over with varying rhythmic patterns. First, a 3-2 clave rhythm for two bars and then a 2-3 rhythm for another two bars. Because the composer has indicated a rhythmically diverse musical structure and this musical structure could be performed by a musician, then the person responsible for this particular musical structures has caused the music to be in existence (or at least known about and it could be performed by multiple musicians with varying instruments). Imagine that a piano, violin, and saxophone perform the piece.
Arguably, this is a musical composition that uses only one note. However, the different rhythms and different mixes of rhythm and the different timbres of the three musical instruments make this a playable piece and therefore counts as a composition. We want to credit the composer and give authorship of this piece of music to the person who made it, and this is a composer who thought up a composition using only one note.
THOUGHT EXPERIMENT #2: A musician writes down a score using only one note. The note is to be played on a violin first for one minute, then wait one second of rest, then played again for half of that time, which is thirty seconds, wait one second, then half of that preceding time interval, which is 15 seconds, then one-second pauses in between, then half of that repeatedly until the performer cannot keep to the time schedule. Presumably, one can get down to a sixteenth note and perhaps a 32nd, or 64th, or 128th, or 256th, but unlikely to get much quicker and shorter than this. The name of the piece is "Zeno's Dichotomy # Infinity."
Does "Zeno's Dictomomy # Infinity" count as a musical composition using only one note (repeatedly)? Are there any non-question begging arguments that show it cannot have been composed or is not a composition? Hearing none, we conclude it is a musical composition using only one note (repeatedly).
THOUGHT EXPERIMENT #3: OK, you say, maybe THOUGHT EXPERIMENTS #1 & #2 show one can have musical compositions with only one repeated note, but how about only playing one note once?
➢ Could one note played only once possibly count as a musical composition?
To answer this question, first consider an assessment and evaluation of a famous musical piece discussed by Andrew Kania in his article, "Silent Music." In this article quoted below, Kania discusses a musical work by the renowned artist Yves Klein (1928–1962). The piece in question consists of playing only one D major chord for 5–7 minutes, followed by 44 minutes of silence. Apparently, in earlier versions of the symphony, the work consisted of a sustained chord played for twenty minutes, followed by 20 minutes of silence. Klein's sound project was put together as a musical composition of a single chord—a work which was to sound what the monochrome was to painting.
"Yves Klein, much better known as a visual and performance artist, was also the composer of the Monotone-Silence Symphony. The final version of the work, scored for a small orchestra and choir, consists of a D-major chord, to be held for five to seven minutes, followed by forty-four minutes of silence. The history of the piece is rather obscure, particularly with respect to whether it was composed before or after Cage's 4′33″. . . . It was orchestrated by Pierre Henry in 1957, and was certainly premièred in 1960 at Klein's show "Anthropometries of the Blue Period." It was also played at Klein's wedding in 1962.[76]

(bold not in original)
➢ Does Klein's "Monotone-Silence Symphony" qualify as a musical composition?
If it does, then simply modify this same composition by substituting one note for the D-major chord to be played once followed by the 44 minutes of rests and relative silence. Call the new work "PoJ's One Note Silent Samba."
CONCLUSION: This is then a different composition, but a composition apparently just as much as Klein's piece, and consists of only one note played once, thereby answering our question in the affirmative. Even one note played only once pieces of music may still qualify as a musical composition.
---
Internet Resources on Improvisation and Composition  

[

edit

]
---
---
NOTES  

[

edit

]