Ae3. Why is music good or bad?
---
What is meant by good music?

[

edit

]
There are two different approaches to developing notions of what counts as good music. We label these two approaches a subjective approach and an objective approach.
Robert Stecker in his "The Value of Art" distinguishes between two kinds of subjectivist accounts.
"Evaluations are objective if they assert something true or false, and this truth is independent of the subjective states of the makers of evaluative judgements. Those who deny objectivity occupy one of two positions. One position—subjectivism, or the response-dependent approach—claims that evaluations are true, but true in part in virtue of the subjective states of those making aesthetic judgements. The other position—variously called emotivism, non-cognitivism, or expressivism— denies that evaluations assert something true or false, holding that instead they express feelings or attitudes."[1]

(bold and bold italic not in original)
---
The subjective approach for determining good music 🎼

[

edit

]
A subjective approach to developing an answer to what makes for good music entirely depends upon the likes and personal preferences of the music perceiver. On this approach, it does not matter intrinsically what features the music has objectively, as for example, what key the song is in, how the music is structured internally, or what genre of music it is. None of these 'structural features' are relevant to the subjective approach. The only thing that matters are the beliefs and enjoyment of the music perceiver. If the person listening to the music believes the music to have features that this person enjoys listening to then this is sufficient for the music to qualify as good music. If, on the other ear (hand), this person dislikes the music being played, then it is at least true that it is not good music for that particular person.
➢ Can it really be this simple?
No, it cannot because there remain several issues still to be investigated and what stance the subjective approach is going to take regarding them.
First, there is the question of comparisons. What does the subjective approach wish to say about two different people's preferences, especially when they are opposed to each other? Suppose that Fred likes Chopin and believes it is good music, but Biff does not. Is Chopin's music good or not? The answer has to be that it is both good and not good depending upon whom you ask. But this raises then an objection.
Objection 1: Not property of the music itself: It now no longer seems that the subjective approach is in the correct ballpark. This approach does not seem to be addressing the music itself, but only people's beliefs and attitudes towards the music. This though is not what was trying to be measured. It was not a question about people's enjoyment or about people's preferences, but rather a question about the merits of the music itself. Of course, people can have opposite beliefs about the same object without this affecting the status of the object in any way. How is it even possible that the very same piece of music, on the subjective approach, can be simultaneously both good and not good? Is this a consequence that should be acceptable to theorists? It would seem not because then the music in itself would have contradictory features and no object can have such features. The apple cannot be red and not red at the same time. The status of either state of the object logically rules out the other state as impossible. Hence, it is impossible for the very same piece of music both to have the note C and not the note C contained within it.
This cannot be correct because it is not contradictory or impossible for Fred to like chocolate ice cream, but Biff not like it of the very same ice cream. However, suppose Biff is allergic to chocolate 🍫 thus explaining his aversion and reasons why he does not like or enjoy chocolate ice cream. Therefore, the very same piece of ice cream or of music can be good or not good since the goodness of the music must include people's preferences.
Objection 2: Subjective approach is about the evaluator and not the music's properties When Fred first heard this song he hated it. After several more hearings he completely changed his mind and now he thinks it is actually good music. What should be said about this situation? Is the music bad at one time but good at another? Yet the music has never changed. If the music doesn't change, then it is Fred who has changed. Therefore, the goodness or badness cannot reside in the music, but only in Fred. If the goodness or badness of music is only about Fred (and about his beliefs and desires and preferences and musical judgments and evaluations) then the goodness or badness cannot itself be in the music. Are either of Fred's assessments of the music correct? If one says they are both correct, then the same music can be good and not good music for the same person. Is this problematic?
Second, what does the subjective approach want to say about the aggregate of people's subjective opinions? What if everybody, or a large majority of music perceivers, all concur that they enjoy, like, and find to be good the same piece of music? Does this make the song in question even more good because it has a lot of support by music perceivers?
The subjective approach could go two different ways on the question of aggregate agreements whenever a particular song is agreed upon by many people to be good music that they enjoy. The subjective approach could claim that it doesn't matter how many or how few music perceivers agree. The subjectivist might wish to argue that music is only good or bad relative to individual observers and not about any feature regarding the music in and of itself. It will always be good music for specific individuals. On the subjectivist approach, goodness is a two-place (dyadic) relationship that requires both an individual perceiver and a piece of music.
---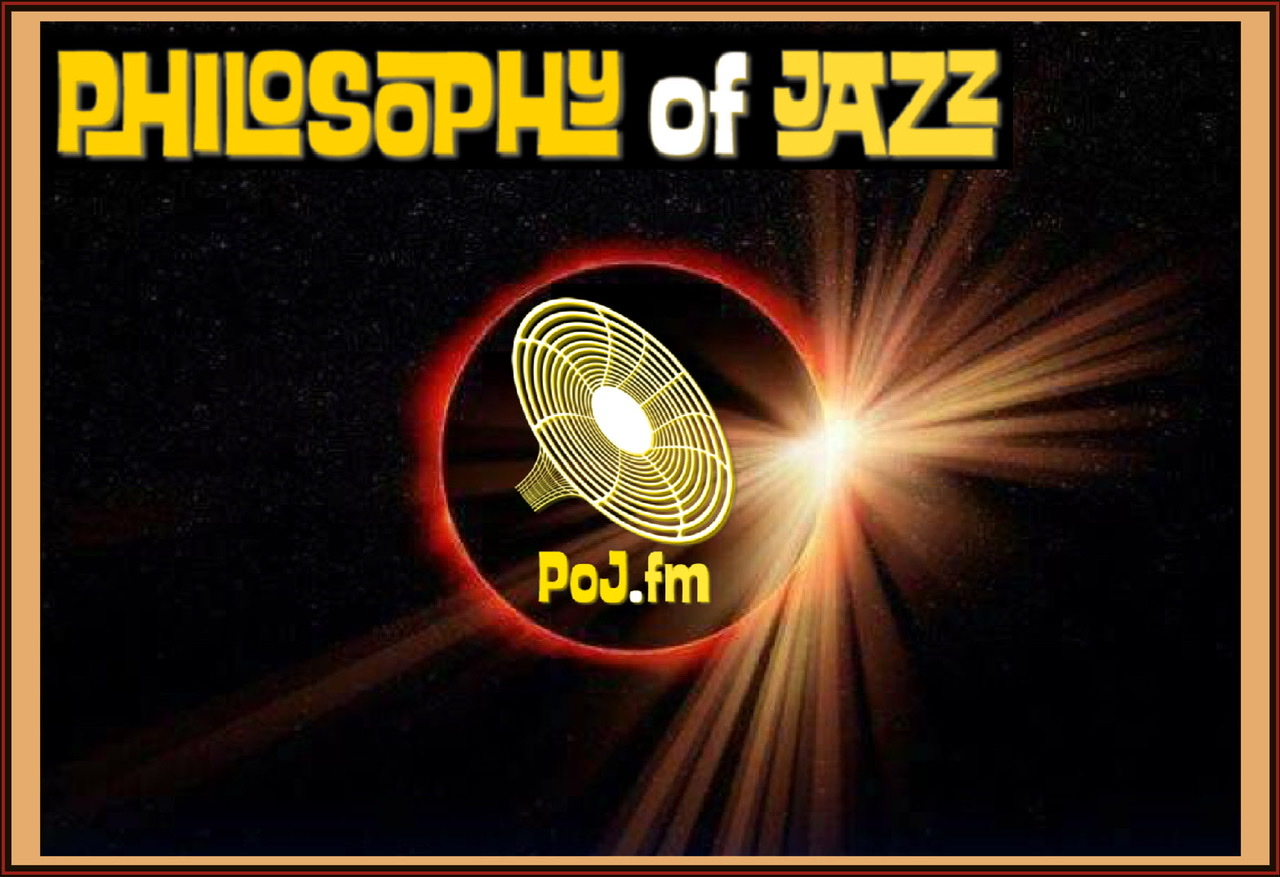 ---
The objective approach for determining good music 🎼

[

edit

]
On the objective stance towards analyzing the goodness or badness of the music one must consider the musical features and their properties. The organization, structure, complexity, harmony, sophistication or elegance of the music is now relevant to its evaluation as good or bad since these are objective features. A person could claim that the piece of music A is more X than Y and be shown to be mistaken.
That one can be mistaken about good/bad has already been shown above when Fred changed his mind about a song. At first he found the song execrable, but later found it stimulating and having more merit than he believed at first. Fred's judgment can be that upon later exposure and considerations that his original execrable judgment was mistaken upon further evaluation.
"Those who argue that the value of art is instrumental do so on the basis of the idea that it is always to be identified in terms of a benefit it provides human beings. One argument might proceed as follows. Works of art are artifacts in the broad sense of being items made or performed by human beings. Artifacts always have human purposes or functions that they serve, and this is where their chief value is found. Hence the chief value of art is found in fulfilling its functions well.



As mentioned above, many think a central function of art is to be a source of valuable experiences. The connection between art and experience is a particularly intimate one, and this is not simply because the experience is unique to the art-work, but also because it is undetachable from close attention of the properties of the work (Davies 1994; Levinson 1996a). In this way, it is very unlike the experience induced by a chemical substance. Because of the intimacy of the connection, we tend not to think of the instrumentality of the work in the same way that we think of other means—end relations, such as the properties of a metal and its serviceability for composing an airplane part. Many have wanted to mark this difference by giving a special name to the former sort of instrumental value: inherent value. But there is no way round the fact that inherent value is a type of instrumental value."[2] (bold and bold italic not in original)
---
---
What is meant by bad music?

[

edit

]
It does not follow that music that lacks the characteristics of being good must therefore be bad music. It could be music that is neither good nor bad. Is this possible? If so, how? What would be examples of 'neutral' music?
Neutral music may be the goal of much Muzak style of music.
Author Mike writes at Muzak and Background Art: "Music is art, but Muzak is science" exposing many features that are supposed to distinguish Muzak from music.
"It is important to understand that "Muzak" is not simply another term for background music, but the name of an American corporation, and the indicator of something more sophisticated at work. I will consider these two then, as separate phenomena, and also introduce a third variant, Anti-Noise, which while not strictly music, also comes under the umbrella of sound designed to be heard but not listened to.



Muzak is scientifically engineered sound—functional music rather than entertainment. It affects those who hear it but does not require a conscious listening effort. The Muzak corporation call themselves "specialists in the physiological and psychological effects and applications of music", and they draw on the historical use of frequency, as well as the research work of founder Dan O'Neill, to create a "programmed environment for applications in offices, factories, banks and shops". The key to Muzak's effectiveness is "Stimulus Progression"; a system which provides people with a psychological "lift"—a subconscious sense of forward movement achieved through programming sound in fifteen minute blocks. Within each of these segments, tunes are ordered from least to most stimulating. The stimulus value of each segment is determined by factors such as tempo, rhythm, instrumentation and orchestra size. The final, brightest tune is always followed by fifteen minutes of silence, so that most employees for instance will only hear Muzak for half the time that they are working. This not only relates to attention curves, but also prevents the sound becoming the kind of imposition which could be distracting. According to the Muzak corporation's literature, music alone cannot achieve the same results as their product "because music is art, but Muzak is science. And when you employ the science of Muzak: in an office, workers tend to get more done, more efficiently, and feel happier. In an industrial plant, people feel better and, with less fatigue and tension, their jobs seem less monotonous. In a store, people seem to shop in a more relaxed and leisurely manner. In a bank, customers are generally more calm, tellers and other personnel are more efficient. In general, people feel better about where they are; whether it's during work or leisure time. Muzak is all this and more. That's why we say Muzak is much more than music."


Obviously, the concept of attention in listening is important in both true Muzak and simple background music. Muzak is dependent on a low level of attention—more of an unconcentrated openness than anything intellectual. Background music varies in its demands, but the attention desired is usually signalled by nothing more or less than volume."[3] (bold not in original)
---
Good or Bad Music For Whom?

[

edit

]
We have the question of good, bad, neutral or even non-existent music for whom? It may well be that music that is good for Martians is regarded as 'neutral' (neither good nor bad music for humans. Consider an example used elsewhere at PoJ.fm the Martian High Frequency Music Objection. What this Martian high frequency music scenario establishes is that music for one species of music as music perceivers may not be music for a different species of music perceivers. So the question of for whom the music is good, bad, or non-existent music is dependent on types of music perceivers; there is no everyone when it comes to music perception. The answer to music perceivers must depend upon specific individuals or standards of a particular biological or artificial type of being.
---
↑ Robert Stecker, "Value in Art," The Oxford Handbook of Aesthetics, edited by Jerrold Levinson, (Oxford: Oxford University Press, first published 2003, revised edition April 7, 2005), 307–324.
↑ Robert Stecker, "Value of Art," The Oxford Handbook of Aesthetics, edited by Jerrold Levinson, (Oxford: Oxford University Press; first published 2003, revised edition April 7, 2005), 319.
↑ Mike, Muzak and Background Art: "Music is art, but Muzak is science," EST magazine, originally published 1991–June 1996, articles adapted to the world wide web copyright 1998, Web Pages last updated by Brian Duguid Monday, February 17, 2003, paragraphs 3–6.